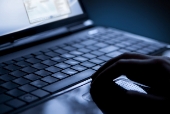 Hackers used the American Thanksgiving holiday to launch a crafty attack against a local school district in the state of Wisconsin, compromising a direct deposit system, and stealing $150,000 intended for teachers.
Administrators in the Stanley-Boyd school district in the western part of Wisconsin were alerted to the attack by their bank on November 21, according to a report in the Chippewa Herald.
According to the newspaper, the attackers compromised the district's network and altered its direct deposit file, supplanting employee bank account information with accounts belonging to the attackers.
AnchorBank, based in Madison, Wisconsin, noticed the unusual activity and alerted the district. The district has notified the FBI, which is investigating.
In the meantime, AnchorBank said it had been able to retrieve a portion of the stolen payroll as of November 27, and believed it could recover most of the lost funds.
Hacking school districts isn't about changing grades "War Games"-style.
(Though that still happens, too!) .
Rather, school districts and municipalities are a prime target for cybercriminal gangs, many based outside the United States.
Hackers are attracted to the small towns because they often are short on IT security expertise, but have easy access to cash through bank accounts and lines of credit. Beyond that, the decentralized nature of many municipal operations can make detection difficult.
In just the latest incident, in October, the town of Burlington, Washington, disclosed that hackers had compromised a number of town systems used to operate an online utility billing system and stolen $400,000 from a city bank account.
Keyboard image from Shutterstock.