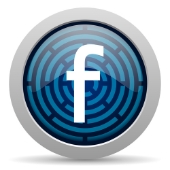 Facebook has introduced a new feature for iPhone, iPad and Android users which means you can automatically sync any photos you take on your mobile device with your Facebook account.
This removes the nuisance of having to manually choose which photos to upload.
Here are nine things you should know about Facebook Photo Syncing:
You have to opt-in to Facebook Photo Sync. Facebook hasn't turned it on by default. Chances are that your first knowledge of it will be when you access Facebook on your iOS or Android device, and are encouraged to "Get started".

It's good that Facebook has decided to make users consciously opt-in to this service. There would have been a loud out-cry if they hadn't.

If you enable the feature, your last 20 photographs and every subsequent photo you take, will be automatically uploaded in the background to a private Facebook album. So you may want to check what photos you have already taken first.

The photos that you have synced from your phone are not visible to any other Facebook users. When you view your synced photos, you can choose then to share them on your Facebook timeline or send them as a message to a friend.

If you're worried that Facebook Photo Sync will eat into your data plan, you can tell Facebook to only sync when you are on Wi-Fi rather than via your cellular network.

(Note that Facebook says it will sync photos at a smaller size – approximately 100KB – when you use a 3G or 4G network)

Facebook says it won't sync your photos when battery levels are "low".

Automatic uploading of every photo you take means every photo you take. Yes, including the ones you took for that guy you're flirting with, or the one you snapped of that part of your body you can't quite see properly with a mirror.

Furthermore, if someone takes a photograph of you without your permission it will be automatically uploaded to Facebook – you may demand that they delete the photo off their phone, but will it also have been removed from their private Facebook album?

Every photograph synced from your phone will be able to be mined for information by Facebook.

Photos taken on mobile devices can include meta data such as the location where the photo was taken – and this could be used to determine where you are, and help Facebook display localised advertising.

Furthermore, Facebook could integrate its facial recognition technology with Photo Sync, analyse your photos to see whose faces it recognises and automatically tag their names.

Over time a comprehensive database of where you have been, and who with, is built up.

If you opt-in to Facebook Photo Sync, you are no longer in charge of what photos you upload to Facebook. In the past, you could decide what images you uploaded to the social network, and which pictures it could analyse for its own purposes.

Now, all photos – good and bad – will be available to Facebook. That doesn't mean anyone apart from you and Facebook's servers will be able to see them, but there's clearly a reduction in your level of control.

You can disable Facebook Photo Sync by following these instructions.
You can learn more about Facebook's new Photo Sync feature by visiting its official help pages.
If you are on Facebook and want to keep yourself informed about the latest news from the world of internet security and privacy, join the Sophos Facebook page where more than 200,000 people regularly discuss these issues and best practice.
Facebook icon image from Shutterstock.