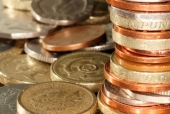 The Metropolitan Police have arrested two men and a woman in connection with a spate of computer attacks that have held innocent internet users to ransom.
Ransomware is malicious software that locks you out of your computer or your data, and demands money to let you back in.
One "brand" of ransomware, widely known as Reveton, has been very widely circulated in recent months pretending to be a warning from your country's national police service, locking you out of your PC, and threatening criminal proceedings within 48 hours – usually for unspecified copyright offences.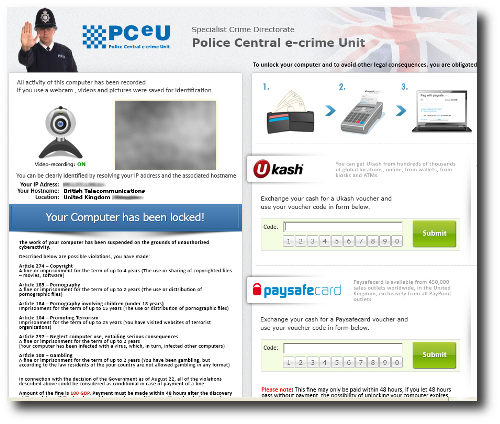 According to a police press release, officers from the Police Central e-Crime Unit (PCeU), assisted by colleagues from Staffordshire Police, searched three properties yesterday in connection with the ransomware attacks.
A 34-year-old man and 30-year-old woman from Stoke on Trent have been arrested on suspicion of conspiracy to defraud, money laundering and possession of items for use in fraud. Additionally, a 26-year-old man also from Stoke on Trent was also arrested on suspicion of conspiracy to defraud. All three are currently in custody at a Staffordshire police station.
Naked Security's Paul Ducklin demonstrates ransomware in the following video:
(Enjoy this video? Check out more on the SophosLabs YouTube channel.)
For a deeper understanding of ransomware, check out some of our recent articles on the subject:
Money image from Shutterstock.