It's easy to have too much of a good thing, let alone a bad thing.
Nevertheless, despite seeing zillions of messages pouring into our spam collection every hour, we still find ourselves intrigued by the occasional message.
We probably shouldn't say anything that sounds even slightly positive about any of them, but sometimes it's hard to resist thinking, "That's got to be the Spam of the Day."
We've had the bloke from Ukraine (non-smoker, non-drinker, blood group O+) trying to sell part of his liver.
Beatles fan Graham was offered every single Beatles number (no pun intended) crammed onto a single DVD for his listening pleasure.
And one of the BBC's rugby experts once tweeted to see if we'd like to shed a few pounds (both weight and cash, no doubt). Acai berries are the go, apparently.
Here's one of today's, from a lovely girl seeking Skype contacts: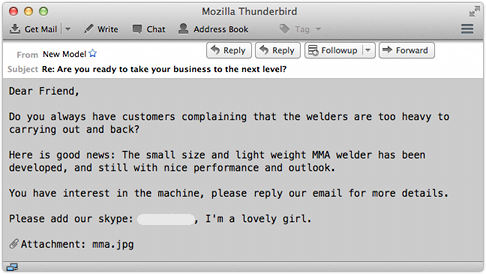 You have interest in the machine, please reply our email for more details.
Please add our skype: *********, I'm a lovely girl.
The attachment is exactly what you'd expect from a lovely girl called New Model who wants to sell welders via Skype: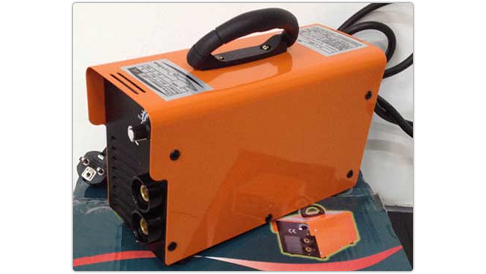 A nuggety little MMA welding machine, half the price of an IGBT-based device, or so they say.
At half the price, why not buy two?