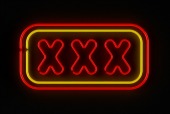 A revenge-porn site that publishes victims' names and XXX-rated photos without permission is a "blight upon society" and a "sick, cowardly enterprise" that serves "no useful, social or economic purpose".
Seventeen thusly victimized women have joined a class-action lawsuit [PDF] against revenge-porn site Texxxan.com, as well as GoDaddy for whatever profit it got off hosting a site dedicated to their humiliation.
The suit claims invasion of privacy and mental anguish.
It reads:
"The Defendants who own this website, or who contribute to its contents, or who subscribe to this website, are fully aware that they do not have permission from any of the women victims to publish their photographs or their other personal information. As such, the Defendants... are all acting in a deliberately reprehensible manner to participate in activity that they know to be malicious, hurtful and harmful."
The Plaintiffs have named GoDaddy since it profits off the "offensive and tortious conduct" of Texxxan.com, the suit says.
The class-action suit was filed on January 11 by John S. Morgan, an attorney in Texas, in the US, on behalf of women who claim that their ex-partners sent stolen nude photos of them to Texxxan.com as retaliation for being spurned.
Morgan told the Houston Chronicle that he was initially contacted by Hollie Toups, a Beaumont, Texas woman who found a picture of herself on the site.
Since then, other victims have signed on to the suit, he said.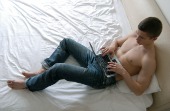 Such sites, going back to the infamous IsAnyoneUp revenge site run by Hunter Moore (aka The Most Hated Man on the Internet), are now protected by Section 230 of the Communications Decency Act, which states that websites aren't liable for user-submitted content.
Or as Mr. Moore interpreted his legal defense in an interview with BetaBeat's Jessica Roy:
"No one can do sh*t and I don't give a f*ck."
Morgan is most certainly going to attempt to "do sh*t" to Texxxan.com. He's going after the revenge-porn industry as a whole, he says, calling them "sickos who post private information of women without their knowledge."
Beyond those who profit from Texxxan.com, Morgan plans to sue all those who've signed up for a subscription on the site.
Subscribers pay a monthly fee to get access to more personal information of the women in the photos. After news of the suit broke, Texxxan.com became viewable only to its members, according to the Houston Chronicle.
As for why the suit names GoDaddy, Morgan told BetaBeat that it's a question of corporate responsibility:
"GoDaddy is profiting off of it. The reality of it is at some level this issue of revenge porn has to become a public discussion and a legislative discussion and it raises issues of corporate responsibility. Why would an organization like GoDaddy want to give its name to this type of website?"
(As BetaBeat points out, if Morgan seriously has to ask that question, he mustn't have ever seen GoDaddy's ads.)
This is the kind of legislative payback that makes sense, not the kind that we saw Anonymous try after it went after Hunter Moore.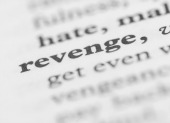 A commenter on my coverage of Hunter Moore accused me of sympathizing with the king of revenge porn.
That is incorrect.
I did, in fact, call Moore a victim of vigilantism. When the Anonymous-affiliated jump somebody, whomever they jump is a victim of vigilantism. That seems like a pretty simple equation: if vigilantes mug you, you're a victim of vigilantism.
Calling him a victim doesn't mean I sympathize with Moore, however. I simply want to see him taken down in an effective manner.
Doxing somebody's private information is far from an effective manner of putting him out of business. It's ironic, but when Anonymous comes calling, they don't put scumbags out of business. They just raise scumbags' public profiles and garner headlines.
Legal action, on the other hand, has the potential to actually stop reprehensible, victimizing behavior such as that conducted at Moore's revenge-porn sites and at Texxxan.com.
Good luck to the courageous women who've signed on to the lawsuit. Best wishes, and may the courts rule in your favor, for the sake of all victims.
XXX sign, revenge wording and man at computer images courtesy of Shutterstock.