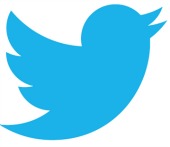 Months after hate speech was taken down from Twitter, a French court has ordered the company to hand over details of users who posted anti-Semitic content.
The court, in Paris, issued the order on Thursday in response to a request from the French Jewish students' union (UEJF) and others.
According to Le Monde, Twitter has 15 days following service of the order to unmask users.
If it fails to do so, it will be subject to fines of €1,000 (£850/$1,346) per day.
Twitter has refrained from commenting beyond telling news outlets that it's studying the decision.
Le Monde in October published this collection of anti-semitic jokes on Twitter, after the tag #UnBonJuif (a good Jew) started to make waves.
Other Twitter tags associated with hate speech that have been making the rounds in France include #SiMonFilsEstGay (if my son is gay) and #SiMaFilleRamèneUnNoir (if my daughter brings home a black guy).
Twitter deactivated the accounts in question in October.
In the US, hate speech is protected by the First Amendment unless it incites violence.
In countries such as France and Germany, however, laws ban hate speech.
As IT Pro Portal describes, that conundrum led Twitter to announce, a year ago, that it would block tweets whose content was restricted by certain countries.
Twitter first blocked content in October, suspending access to an account run by a neo-Nazi group in Germany.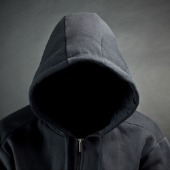 Twitter in general has resisted handing over users' details, but courts have forced its hand: once when New York authorities got a court order for data about a user who threatened to kill people at a Manhattan theater, and again in September, when it turned over the tweets of an Occupy Wall Street protester.
As IT Pro Portal reports, a lawyer for Twitter earlier this month pointed to the company's US location as being a sticking point in forcing it to hand over data. Since the data is collected in the US, the French order should be authorised by a US judge, the lawyer said.
The French court disagreed, responding that the US's First Amendment protection doesn't apply in France.
Twitter will likely be brought to its knees again in this case, forced to take away the anonymity that's cloaked people who publish pretty vile content.
It's a good reminder that that invisibility cloak is illusory. It can be shredded by court dictate.
That invisibility cloak can also be stripped by the content platform itself.
Take Google as an example: In June 2012, it started to nudge users toward real-name usage on YouTube.
What's now merely a polite request could well blossom into a requirement as Google attempts to drain what is now a racist, ignorant, creepy, underage, psychotic, incoherent and/or homophobic swamp.
Therefore, it only makes sense to spout hatred if you truly believe that it's worth saying so publicly, and if you believe in such statements so sincerely, that law-ordered punishments aren't enough to dissuade you.
Are these demands for transparency an erosion of individuals' online privacy?
Sure. But that's the trade-off for not having cowards protected by cloaks of anonymity behind which they can safely hurl trash.
Hooded person image courtesy of Shutterstock