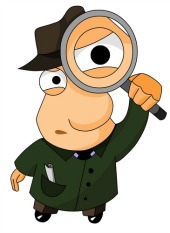 Did you know 75% of malware files reported to SophosLabs are only ever seen in one organisation?
Or that nearly 30% of all threats detected by SophosLabs between October 2011 and March 2012 were as a result of the Blackhole exploit kit?
There are loads of facts like this in the Sophos Security Threat Report 2013.
And to say thanks to those who are educating themselves on security, we've put together a quick quiz in the form of a scavenger hunt.
We can't promise it'll be as fun as the the University of Chicago's Scav Hunt. That included a search for items such as "an origami crane of wingspan no more than 1 cm" and "a Justin Bieber 2.0 Justin-worn memorabilia trading card", as well as things that have to be "built, performed, written, programmed, drawn, eaten, designed, painted, solved, won, and (sometimes) endured".
This isn't really like that, but you might learn some facts you can use to show off to your friends.
Our security scavenger hunt is short, there are only three questions, and the answers are all found in the latest Sophos Security Threat Report.
Plus, we're giving away goody bags worth $100 each to two lucky participants (which we either fill with Sophos-related merchandise or some techie geeky stuff… perhaps a mixture of both)!
So what are you waiting for?
>> Start the Sophos Scavenger Hunt <<
Scavenger man and cartoon courtesy of Shutterstock