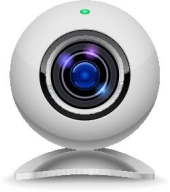 The FBI has arrested a 27-year-old man, who they claim hacked the accounts of Facebook users, and coerced hundreds of women into stripping while he watched via Skype.
Karen "Gary" Kazaryan, of Glendale, California, was arrested yesterday on federal computer hacking charges.
According to a Department of Justice press release, Kazaryan is alleged to have broken into victims' email and Facebook accounts, changed their passwords, and searched for naked and semi-naked photographs.
Additionally, Kazaryan is said to have scooped up other information about his victims, including their passwords, names of their friends, and other personal details.
Posing as a woman, Kazaryan would allegedly trick other potential victims into believing they were talking to one of their female friends, and persuade them to remove their clothing in front of their webcam.
Kazaryan allegedly threatened to post nude photos of some of his victims on their Facebook pages if they refused to comply with his demands.
The FBI says that it has seized approximately 3,000 compromising photos from Kazaryan's computer, and believes more than 350 women may have suffered from what the FBI has described as "sextortion".
If convicted of all counts, Kazaryan could face up to 105 years in federal prison.
The FBI is urging all women who believe they might be a victim to contact the Los Angeles Field Office at (310) 477-6565.
How hackers use webcams to get their sexual kicks
Over the years, we've heard plenty of stories of hackers who have use webcams to spy on young women, and blackmail them into stripping or performing sexual acts.
For instance, in early 2005, Spanish authorities fined a student who captured movie footage from unsuspecting users, and arrested a 37-year-old man who spied on victims via a webcam while stealing banking information.
The following year, Adrian Ringland, from the English town of Ilkeston, Derbyshire, was sentenced to jail for ten years after admitting posing as a minor on internet chatrooms and using spyware to take explicit photographs via children's webcams.
And in 2008, a 27-year-old Canadian man was charged with using spyware to take over the webcams of women as young as 14 and coercing them into posing naked for him.
In 2011, a man from Southern California who hacked into over 100 computers, and used personal information stolen from them to extort sexually explicit videos of young women and teenage girls, was sentenced to six years in prison.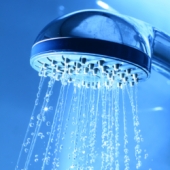 Perhaps the most eyebrow-raising incident I have heard of, however, is the case of the man who is alleged to have displayed error messages on his potential victims' laptop screens, tricking them into taking their webcams into the shower with them.
With many home users keeping poorly-defended PCs in their bedroom, there is clearly considerable potential for abuse – particularly amongst the young.
The message is simple: keep your PC protected against the latest threats with anti-malware software, security patches and firewalls, and if in any doubt unplug your webcam when you're not using it.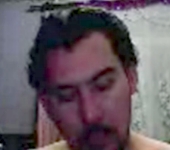 PS. The good news is that sometimes webcam spying can backfire on the hackers.
In 2012, the Georgian government claimed it had linked an internet attack against its computers back to Russia's security services.
More than that, however, the Georgian government's CERT (Computer Emergency Response Team) turned the tables on a hacker they believed was involved in the attack, by secretly taking over his computer and taking video footage of him.
Maybe it would be a good idea if we all took more notice when the little green bulb on our webcam lights up..
Webcam image from Shutterstock.