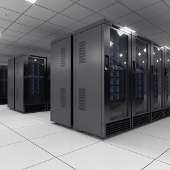 One of the most striking statistics to emerge from research in SophosLabs is that 80% of dangerous websites are actually legitimate sites that have been compromised by criminal hackers.
Defending a website against these attacks is a necessary part of any security strategy.
A key choice when creating an online presence for your organization is choosing a hosting provider. There are many factors to consider including cost, bandwidth, resilience and additional services.
However, you can't afford to ignore security. If you host your site with an external web hosting provider then it is critical to understand their security stance.
Do they have defenses in place? How would they respond to an attack, or worse a breach?
"Security should be designed in, not an afterthought." This is a sentiment echoed by many security experts.
To help you build security into your web hosting decisions SophosLabs have put together a list of 10 questions to consider and the reasons why they are important.
The questions cover security aspects of:
Choosing a provider

Configuration and installation

Ongoing maintenance and updating
I encourage anyone who uses web hosting services to read the paper and use it to help make the web safer for everyone.
Read now: Choosing a hosting provider (no registration required).
Server farm image courtesy of Shutterstock.