<RANT> Some word mash-ups – like chillax or brunch – just work. Some don't. "Sextortion", used in this recent FBI press release and many press clippings, should be wiped out of use. I'd argue that blending these two words somehow serves to trivialise a really sick crime: the sexual blackmail and extortion of children. </RANT>
The FBI has published some tips to help young people avoid sexual blackmail and extortion via social media sites. This is in response to an increased number of sexual blackmailers harassing and terrorising young girls online.
This follows a number of arrests, including the nabbing of a 27-year-old man, whom the FBI claim hacked the accounts of Facebook users and coerced hundreds of women into stripping while he watched via Skype.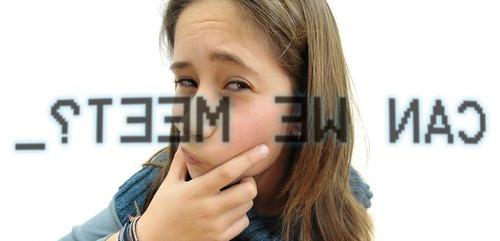 A typical modus operandi, according to the FBI, is as follows:
A perpetrator, adopting a false identity (such as that of teenybopper starlet Justin Bieber), contacts a girl on a site such as Facebook, gains her trust, extracts intimate details, and then threatens to share their exchange "if she doesn't assent to escalating demands for sexually explicit pictures or videos".
The FBI advice is as follows:
Don't take for granted that your computer's anti-virus software is a guarantee against intrusions.
Turn off your computer when you aren't using it.
Cover your webcam when not in use.
Don't open attachments without independently verifying that they were sent from someone you know.
It's okay to be suspicious. If you receive a message with an attachment from your mother at 3 a.m., maybe the message is not really from your mother.
If your computer has been compromised and you are receiving extortion threats, don't be afraid to talk to your parents or to call law enforcement.
Now this advice is sound, but I am not sure it will resonnate with a young girl who thinks she is the one chosen by a modern-day David Cassidy to share all things intimate.
I would add the following, perhaps more brutal, tips: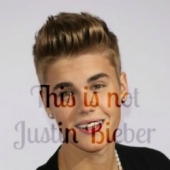 Justin Bieber (or any singer/actor) is not going to get in touch with you because he likes your profile.
Most people on the web are good people, but there are jerks out there pretending to be something they are not. Some are pathetic and easy to spot. Others are skilled and can do serious damage. Keep your wits about you and protect yourself.
Never write things online that you wouldn't want to share with all your friends and family.
If you find yourself in an uncomfortable situation like the ones alluded to in this article, don't hide something bad by doing something worse. Just stop, breathe and tell an adult you really know and trust.
If you like gizmos, this anti-peeping webcam is cute and will help protect your privacy.
This advice times in well with Tuesday's Safer Internet Day, when it was revealed that a whopping 86% of 7-11 year-olds and 96% of 11-19 year-olds are communicating online.
Justin Bieber and suspicious internet invitation images from Shutterstock.