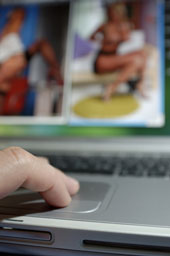 IsAnybodyDown's owner apparently impersonated a woman to trick victims into sending him nude photos. Showing true monopolistic genius, he also seems to be running the photo-takedown service that promises to get those photos off his site – for a fee.
A revenge-porn entrepreneur may finally have screwed up enough to face criminal charges.
Such sites, going back to the infamous IsAnyoneUp revenge site run by Hunter Moore (aka The Most Hated Man on the Internet), are now protected by Section 230 of the Communications Decency Act, which states that websites aren't liable for user-submitted content.
Ahhh, yes, "user-submitted content." Heaven knows what those "users" will do. How could a site owner possibly be responsible for the things they submit?
But what if, say, you decided to solicit explicit photos by posing as a woman, on a Craigslist women's forum? Or perhaps you posed as a woman to buy a used cellphone, and got the photos that way?
And what if you then turned around and posted those photos on your revenge-porn site, pretending you're a "user" and not "the guy running the site and profiting from its victims' misery"?
Here's where the site in question, IsAnybodyDown, might have slipped out from under the cozy blanket of Section 230 protection, if forensic analysis proves correct.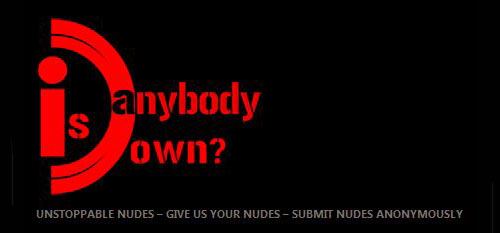 CBS4-Denver reporter Brian Maass has been investigating the revenge-porn site and its owner, Craig Brittain.
In doing so, he contacted Dr. Nicholas Weaver, a network security researcher, who conducted forensic computer analysis on emails from Craig Brittain and from the "lawyer" for the takedown service, a "David Blade III".
Weaver concluded that emails from the two were "likely sent not just from the same IP address but from the same computer," Maass reported.
In addition, bogus profiles on Craigslist were posted from that same IP address, according to the latest findings of CBS's ongoing investigation.
It appears that IsAnybodyDown has a bit of a closed-loop monopoly in the revenge-porn market, with
a) the revenge porn site itself,
b) a cleanup service to take down the photos for $250,
c) Craigslist ads taken out under a fake profile, soliciting explicit photos that magically appear on the porn site a few days after being sent.
None of them are the same! claims the site's owner, Craig Brittain. Totally different!
Indeed, Brittain says, he gets PayPal payments from this guy named ""David Blade III" at the porn-image-takedown service – aka "Takedown Hammer" – he told Maass.
Here's the thing: the porn site, the takedown service, and the supposedly female poster on Craigslist who solicited photos that showed up on IsAnybodyDown all
d) share the same IP address.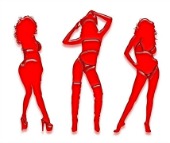 And therein lies the potential to finally criminalize those who profit off of vindictive lovers and their humiliated exes. Lawyers are readying cases now, Maass reports.
Brittain, a 28-year-old US man from Colorado Springs, Colorado, started IsAnybodyDown about a year ago.
In an interview with CBS [Video], Brittain called what he does "entertainment", saying that shaming people is the last thing on his mind:
"I call it entertainment... We don't want anyone shamed or hurt. We just want the pictures there for entertainment purposes and business. I would say our business goal is to become big and profitable. We're not out for revenge or being malicious. We just want entertainment, we want the money, we're after making the buck."
Brittain solicits people to anonymously send in explicit photos along with the victims' Facebook profiles.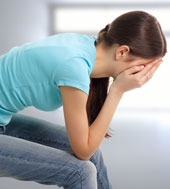 He then reposts the information on his website, often with victims' telephone numbers. The victims are mostly women.
Critics charge Brittain with going for maximum humiliation, but he told CBS that posting nude photos alongside Facebook profiles gives viewers a fuller idea of the women's personalities.
The legal problems Brittain might be facing include child pornography, given that two victims have told lawyer Marc Randazza that they were under 18 in photos featured on IsAnybodyDown.
Denver attorney Andrew Contiguglia told CBS that the possibility of Brittain having posed as a woman to obtain photos should trigger a response from law enforcement.
He said:
"I've got a problem with that. I've got a problem with this man going out and tricking individuals into sending pictures for the world to see, and that's not right. When you obtain property through trickery, that's theft."
Let's hope that Contiguglia and other attorneys build strong cases and manage to get this site taken down, at the very least.
Internet revenge in general isn't just about humiliation, though that's serious enough to lead to some victims committing suicide. It's also resulted in horrific violence.
To keep out of sticky spider webs like IsAnybodyDown, think twice before sending explicit photos. Also, make sure to wipe your gadgets clean before selling them.
Red girls, porn on computer and upset woman images courtesy of Shutterstock.