Two more major organisations have gone public about, what they claim, were attempts by Chinese hackers to infiltrate their networks and steal sensitive information.
EADS, the European Aeronautic Defense and Space company, and steelmaker ThyssenKrupp are said to have become the targets of hack attacks originating in China, according to Der Spiegel.
EADS – who makes the Eurofighter jet, as well as spy drones, surveillance satellites, and even rockets for French nuclear weapons – are said to have contacted the German government last year to warn them that the military contractor's computer network has been hacked.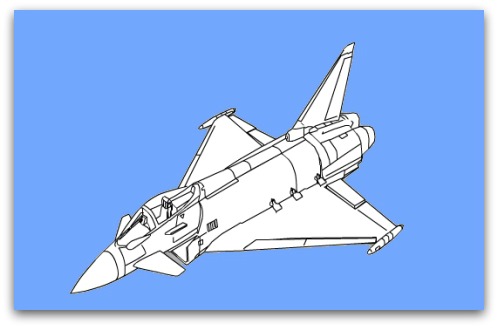 Officially, EADS have described the attack as "standard" and insisted that no harm has been done.
However, the attacks is against a backdrop created over the last few years of of other hacks against the defence industry including the likes of Lockheed Martin, L-3 Communications and Northrop Grumman.
And, of course, it's only 18 months since the then US Deputy Defense Secretary William Lynn claimed that a foreign intelligence agency was behind a hack attack that stole classified information about a top secret weapons system.
Meanwhile, ThyssenKrupp has also said to have confirmed that it was attacked by hackers – adding the detail that the attack occurred in the United States, and appeared to originate from a Chinese internet address.
According to Der Spiegel, the attacks against ThyssenKrupp were described as "massive" and of "a special quality", and the company was not sure of what (if any) information had been stolen by the hackers.
It is becoming increasingly clear that organisations need to defend themselves not only from the day-to-day financial-orientated cybercrime attacks which can impact anyone with a computer, but also from sophisticated targeted attacks that may be designed to spy and surreptitiously steal information.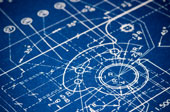 The truth is that these hacking stories aren't really describing a technological problem. They're describing a human problem. It's remarkably easy to dupe someone into clicking on a link or opening an attachment in an email, and for their computer to become compromised.
You can reduce the chances of a targeted attack working by keeping your software (such as your PDF reader, your web browser, your word processor, as well as your operating system) up-to-date with the latest patches.
Furthermore, you should run a layered defence – that means not just running up-to-date anti-virus software, but also firewalls, email filtering technologies, vulnerability assessment, using DLP (data loss protection) technology and strong encryption to secure your most sensitive data.
Also, it's amazing how many people re-use passwords, and use the same weak password in multiple places. That means if you get hacked in one place, and your password is compromised, it may also unlock accounts elsewhere on the net. It's shocking how many people don't use different passwords for different places.
All of these methods can reduce your chances of suffering from a targeted attack.
But ultimately, there's no 100% technological solution as human beings can still make bad decisions. And that's why it's important to train users about threats, and warn them to be suspicious of unsolicited links and attachments and to always report suspicious activity.