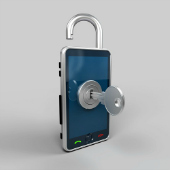 On Saturday January 26, US citizens lost the right to unlock our mobile phones.
On Thursday February 21, two days before the deadline to get enough petition signers to trigger the administration into re-examining an issue, 100,000 annoyed people demanded that that right be given back.
With the petition having successfully hit the 100,000 required participants – a number the administration got after quadrupling the number usually required to trigger the public address of an issue – the administration is now being forced into the battle between consumer rights/fair use advocates and the copyright regulators who made it illegal to unlock mobile phones purchased after January 26.
You see, after January 26, if you were to try to unlock your phone, you would run the risk of getting sued and having to pay a fine of $2,500.
According to Public Knowledge, a group that champions open access to knowledge, punishment for unlocking a phone that you have purchased could reach a gasp-worthy $500,000 in fines and imprisonment for 5 years.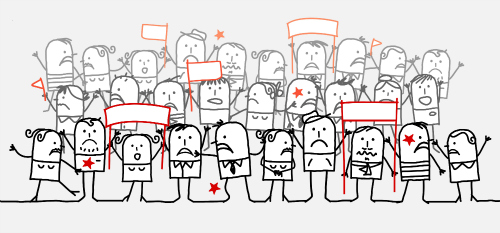 Would anybody dare to prosecute a consumer who has the audacity to unlock a phone, so as to use it with a preferred carrier, for example?
Probably not.
The Copyright Office re-examines exemptions to the Digital Millennium Copyright Act (DMCA) [PDF] every three years.
Last year, the carriers told the Copyright Office that it didn't oppose consumers unlocking their phones.
Some carriers even provide unlocking service themselves, according to Wired's David Kravets, and that won't change now.
Wired quoted James Baldinger, a lawyer for TracFone and for many of the carriers, on this issue:
"The carriers' position has … never been about individual consumers. Individual consumers have never been the target of any of the lawsuits or enforcement proceedings or investigations. … [The carriers] are concerned about traffickers that steal subsidies and in the end increase the cost of wireless for consumers across the United States."
Unfortunately, the carriers now have the law on their side if they decide to sue consumers over the practice of unlocking phones.
You can still sign the petition here.
Whereas the administration has committed to providing a response to petitions such as this, it apparently doesn't hold itself to any deadline for doing so.
For example, one successful petition, filed in May 2012, asked the government to "require free access over the internet to scientific journal articles arising from taxpayer-funded research".
The White House took nine months to respond. In fact, it responded on Monday.
Obviously, we shouldn't hold our breath. But hopefully, the administration will respond to this pro-consumer issue of unlocking phones in a more timely fashion.
Locked Mobile Phone and angry mob images from Shutterstock.