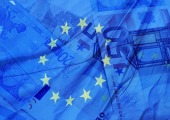 On Wednesday, the European Commission slapped Microsoft with a €561 million fine ($731m, £484m).
Microsoft was hit by the stiff fine for failing to comply with its commitments to offer Windows users a screen that would allow them to easily choose from a list of web browsers.
The EC brought up the fact that Microsoft failed to roll out the browser choice screen with its Windows 7 Service Pack 1 from May 2011 until July 2012, thereby depriving 15 million Windows users in the European Union from seeing the choice screen.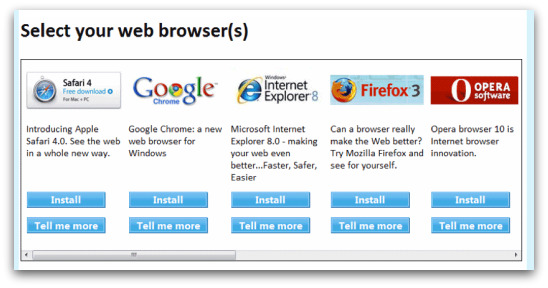 That's not a new discovery, mind you. Microsoft acknowledged last July that the browser choice screen was left off a swath of PCs.
EC competition commissioner Joaquin Almunia said in a statement that the EC's patience has run out:
"Legally binding commitments reached in antitrust decisions play a very important role in our enforcement policy because they allow for rapid solutions to competition problems. Of course, such decisions require strict compliance. A failure to comply is a very serious infringement that must be sanctioned accordingly."
Sorry, our bad, said Microsoft on Wednesday in a terse statement about the fine:
"We take full responsibility for the technical error that caused this problem and have apologized for it. We provided the Commission with a complete and candid assessment of the situation, and we have taken steps to strengthen our software development and other processes to help avoid this mistake - or anything similar - in the future."
Microsoft must have used up all its mea culpa juice in the original July 2012 statement it put out about the "technical error."
That earlier statement included an explanation of a technical glitch (a missed delivery of the Browser Choice Screen [BCS] software to PCs that came with the service pack 1 update to Windows 7), steps detailing how the company was going to fix this once and for all, by gum – including hiring outside counsel to investigate how the heck this happened – plus "deep regret."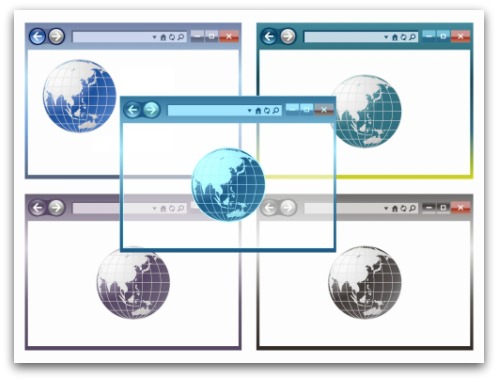 The fine comes out of a long-running dispute.
It goes back to 2009, when Europe's Competition Commission forced Microsoft to offer its European Internet Explorer users the choice of using a non-IE browser.
As of July 2012, even after getting prodded into action by the Competition Commission, some 28 million PCs still didn't get any choice at all.
Microsoft blamed it on an engineering glitch, but the EC wasn't buying it.
Here's what Joaquín Almunia, Vice President of the Commission in charge of competition policy, had to say about it at the time:
"We take compliance with our decisions very seriously. And I trusted the company's reports were accurate. But it seems that was not the case, so we have immediately taken action. If following our investigation, the infringement is confirmed, Microsoft should expect sanctions."
After users complained that they weren't getting prompted to pick from IE, Chrome, Safari, Opera and Firefox as Microsoft had promised, the European Commission reopened its investigation into antitrust behaviors around browser bundling in Windows.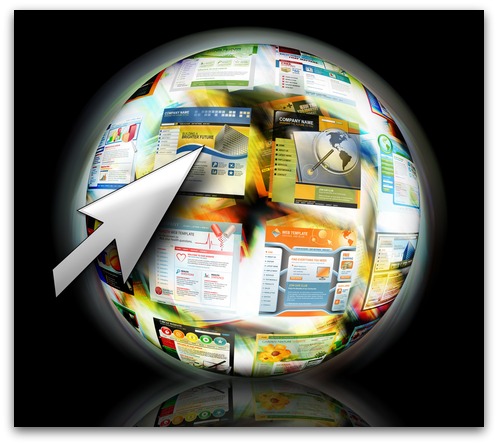 According to The New York Times, Wednesday's penalty brings the total fines imposed on Microsoft by European antitrust regulators over the past decade to €2.26 billion ($2.95 billion, £1.95).
Microsoft's failure, for over a year, to offer users a browser choice somehow escaped notice at the EC and at Microsoft.
Emanuela Lecchi, a partner in London at the law firm Watson, Farley & Williams, told the NYT that monitoring companies is time-consuming and resource-intensive, so it's not hard to see how Microsoft was able to "forget about the Internet Explorer commitments without anyone noticing."
Better late than never must be the EC's attitude now – particularly given that the fine serves as proof that the competition commission will take it that far.
The fine will serve as an example for Google, Lecchi pointed out, which has been negotiating with Almunia's office since November 2010 over its dominance of Internet search and advertising markets:
"It would seem to me that the commission may wish to make an example of Microsoft."
Google in February submitted a proposal to get out of its own EC knot.
Details about Google's proposal weren't released, but observers said at the time that a successful settlement, in the eyes of the EC, would have to include specific measures to restore competition.
It will be interesting to see what happens to those negotiations in light of the Microsoft fine.
If you have thoughts on how you think the fine will alter Microsoft's attention to monopolistic tendencies, or to Google's, please leave them in the comments section below.
Browser and European Union images from Shutterstock