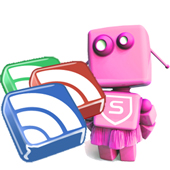 As you may have heard, Google has announced that it is going to shut down Google Reader in July 2013.
Apparently Google wants to focus on more important things – like making magic glasses, self-driving cars, and snooping on people's home Wifi hotspots – so it's the end of the road for the company's RSS reader.
This has caused much gnashing of teeth online – especially from those who like to follow the latest, breaking news on the internet, and use Google Reader to follow their favourite blogs and news sites.
Our stats tell us that many of our readers choose to follow Naked Security's RSS feed via Google Reader.
Of course, there are alternatives to Google Reader which you may want to try out – but if you want to ensure that you never miss a story from Naked Security, can we suggest that you sign-up for Naked Security's daily newsletter?
Our free daily email newsletter gives you access to all the stories we've written in the past 24 hours, and ensures that you never miss a thing.
You can sign-up for the daily Naked Security newsletter now using the form above, or use this link.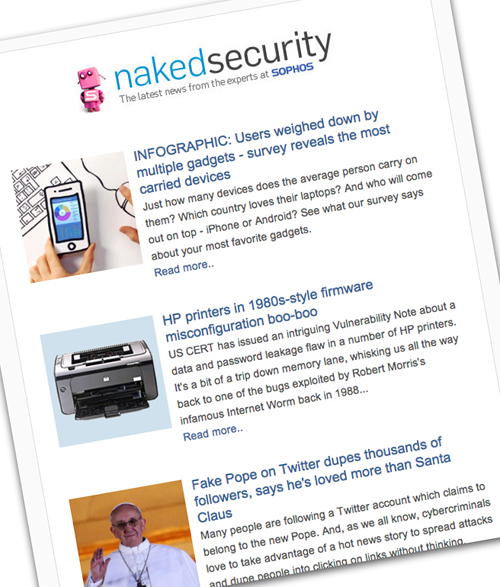 We've partnered with our friends at MailChimp to handle the logistics of getting the emails to you – as we're impressed with the proactive steps they've taken to protect the many email lists they manage.
Naturally, we won't be using the list to spam you or to bombard you with irritating adverts for Sophos products. Just the latest security news from our team of writers. 🙂 And if you ever want to unsubscribe we've made that really easy too.
Don't forget, you can also join us on Facebook, follow us on Twitter, circle us on Google+, stalk us on App.net, and even errmm.. link up with us on LinkedIn.