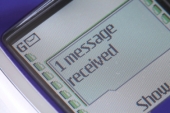 A US teenager has been charged with distributing child pornography he allegedly hacked out of minors' cellphones with a bogus mobile text ad that installed phone-controlling malware.
Michael William Cook, 17, of Acworth, Georgia, was arrested on March 13 on eight counts of cruelty to children and one count of sexually exploiting children.
Cobb County Police Sgt. Dana Pierce told news outlets that Cook was arrested the previous Wednesday while at school.
Police accused Cook of posting photos of his victims to a child pornography website between November 2012 and January 2013.
According to 9News.com, Sgt. Pierce claimed that Cook sent text messages to victims from a company called "Maxi Focus Photography".
When victims clicked on a link in the text message, it installed malware that essentially gave Cook access to all information stored on the phones.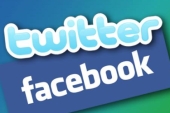 That includes access to victims' accounts on social network sites, such as Facebook and Twitter, as well as sexually explicit photos stored on the phones.
Cook allegedly downloaded offensive pictures and sent them to pornographic websites, Pierce said.
Police seized Cook's computer from his home in order to search for more photos and, potentially, more victims.
Police as of March 18 knew of eight victims, the youngest of whom is 14 years old.
Unfortunately, as Sgt. Pierce told a 9News.com reporter, even if police find all the victims, it will be difficult to figure out who they are:
"The problem we're going to have is, with those images, to be able to identify positively the victim."
Police are asking anyone who's corresponded with Maxi Focus Photography to call the Cobb County Police Department's Crimes Against Children Unit at (770) 801-3470.
Clicking on unexpected links, whether they come to our cellphones or our inboxes, is always risky behavior.
But so is the simple act of snapping a naked photo in digital form on a device that's connected to the internet.
When children do it, they put themselves at risk of unintended exposure, humiliation or serious bullying that could end tragically.
If the charges against Cook prove well-founded, this case is, unfortunately, just one more example that parents can point to while they try to steer their children away from such risky behavior.
Parents, please speak to your kids about the risks involved and encourage them to stay safe online with these tips.