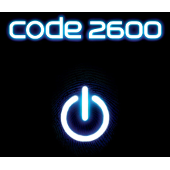 I had the pleasure of taking the Chet Chat on the road last week for Security BSides in Austin, Texas.
Considering that the Chet Chat normally presents the news you need to know and this podcast is more of an interview I decided to title this one Sophos Security Chet Chat 104.5.
The night before BSides opened they conducted a private screening of the movie "Code 2600." The movie was great and provided a bit of the history of hacking, from 1960s phone phreaks through modern day security experts.
The Chet Chat begins with an interview with Jeremy Zerechak, writer and director of "Code 2600." Jeremy and I speak about the inspiration for the movie, how it came to be and its upcoming public release.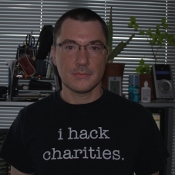 I also speak with Jeremy about a new Kickstarter project he is working on called "Hackers in Uganda." He is raising funds to film a documentary about the awesome work being done by Johnny Long and Hackers for Charity.
Johnny has been leading an effort to bring Ugandan villages not only building materials and food, but access to technology. The work only started a little more than a year ago, but hackers are clearly having a positive impact on communities in Uganda.
I also talk with Ian Robertson and Michael Gough, the organizers of BSides Austin, about the theme for the conference this year and what they were hoping to accomplish.
Those of us who were speakers and volunteers received yellow t-shirts that resemble Star Trek uniforms and say "Commander" on the back, while attendees were officers with blue Star Trek shirts.
I think the message is loud and clear: While we may be geeks, we are also leaders for our crews in security and privacy matters. We need to take responsibility for our ships and work hard to provide security leadership.
I summarize the conference keynote by HD Moore on his research scanning the IPv4 address space and showing what he found in the process. Shocking that telnet still outnumbers SSH… Is this really 2013?
Last, but not least, I talk about a new tool announced at BSides called ThreatAgent, created by Marcus Carey to look into the public attack surface of organizations.
ThreatAgent provides interesting details that are publicly available that many organizations may not be aware of.
Listen now:
(22 March 2013, duration 20:13 minutes, size 14.6 MBytes)
You can also download this podcast directly in MP3 format: Sophos Security Chet Chat 104.5, subscribe on iTunes or our RSS feed. You can see all of the Sophos Podcasts by visiting our archive.