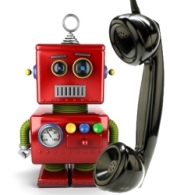 The US Federal Trade Commission (FTC) on Tuesday crowned two winners in its Robocall Challenge contest.
The winners will split a $50,000 prize. They're Aaron Foss, a software developer from Long Island, New York, and Serdar Danis, a computer engineer who declined to reveal his hometown.
Foss cooked up Nomorobo: a cloud-based robocall killer that employs "simultaneous ringing."
This approach uses a second line to identify and hang up on illegal robocalls before they can ring through to the target.
Meanwhile, Serdar Danis created a system with a mouthful of a very literal name: it's called the Robocall Filtering System and Device with Autonomous Blacklisting, Whitelisting, Graylisting and Caller ID Spoof Detection.
Danis's system analyzes and blocks robocalls with software that can be used as a mobile app, a device plugged in at home, or as a feature of a provider's telephone service.
Two Google engineers, Daniel Klein and Dean Jackson, also won the Robocall Challenge Technology Achievement Award, with no monetary prize, for their Crowd-Sourced Call Identification and Suppression solution.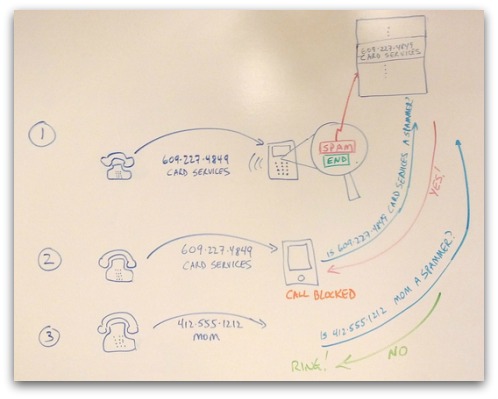 Both Foss's and Danis's robocall blockers intercept and filter out illegal prerecorded calls using blacklist and whitelist technology for screening incoming calls.
Both proposals also rely on CAPTCHA-style tests to prevent illegal calls from ringing through.
All of the award-winning solutions involve automated algorithms that identify spam callers to come up with a blacklist: e.g., a database of those who robo-annoy.
Robocalls are automated calls initiated by autodialers that can send out thousands of calls per minute at very low cost, and thanks/no thanks to technology advancements, their number is exploding.
They're notorious for ringing your line when you're eating dinner.
They're detested because they persist in spite of recipients being on the Do Not Call Registry.
In fact, if a robocall entails a sales message and the recipient hasn't given his or her written permission to get calls from the company on the other end, the call is not only obnoxious; it's also illegal.
Beyond the call itself being illegal – robocalls from charities or political campaigns being exceptions (they're both legal) – the pitch itself is most likely a scam, the FTC says.
The FTC turned to the public for help in stamping out the billions of illegal robocalls it's dealt with over the past few years, many of which tout fraudulent credit card services and so-called auto warranty protection to home security systems and grant procurement programs.
The public responded enthusiastically: the challenge garnered nearly 800 eligible submissions, making the FTC hopeful that they might be able to stop consumers from drowning in robocallery.
Charles Harwood, Acting Director, FTC's Bureau of Consumer Protection, said in a statement:
The solutions that our winners came up with have the potential to turn the tide on illegal robocalls, and they show the wisdom of tapping into the genius and technical expertise of the public. We're hoping these winning proposals find their way to the marketplace soon, and will provide relief to millions of American consumers harassed by these calls.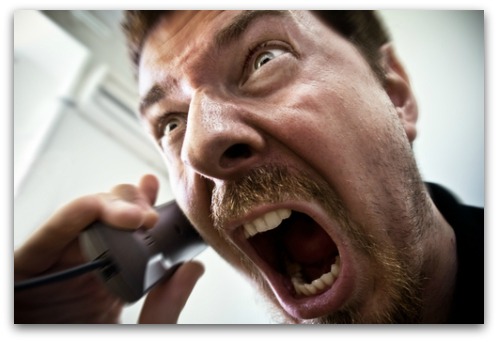 The question now is, will whitelisting/blacklisting/graylisting work?
Given that Caller ID numbers (CIDs) can be duped by spoofing (and are spoofed by most robocallers), Forbes's Jim Handy asked the FTC how the winning solutions manage to see through such trickery.
An FTC judge told Handy that spoofing was actually taken into consideration in the judging. The winning robocall killers do, in fact, detect robocalls that try to spoof a whitelisted number, though the judge couldn't disclose the means of doing so, it being proprietary to each solution.
Winner Aaron Foss told Handy that his Nomorobo system does, in fact, get snookered by spoofed CIDs in some cases, but most of the time it's only temporary.
"The system's dynamic nature allows it to adapt to changes in a way that circumvents such issues for the majority of robocalls," Handy writes.
Still, there are plenty of naysayers weighing in on, for one, the FTC's Nomorobo site.
The thumbs-downers have a long laundry list of reasons why the winning solutions won't work, so I'd be interested to hear what the telephony experts in our readership have to say about the winners and what's good or bad about their solutions.
The FTC has posted brief descriptions of all eligible entries at robocall.challenge.gov.
The FTC is hoping the conversation won't stop here, though. It's encouraging participants to keep hashing out solutions – some of which have included long-term policy, regulatory and technical ideas about how to stamp out illegal robocalls – on its website.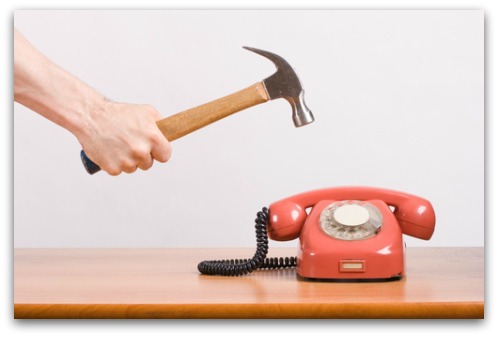 Is a technical solution as good as a legal approach?
It's true that every time new technical roadblocks appear, robocallers figure out how to hop over them.
But robocallers are already spurning existing laws. What difference would new or tougher rules make to those who already flout the law?
It will be interesting to see what develops vis-a-vis regulatory/policy solutions as an outcome of the FTC's challenge and the resulting conversation it's stimulated, but for now, kudos to all who are pushing into new technological territory in order to hunt down and swat these cursed, scammy dinner-interrupters.
Vintage toy robot, Extremely angry man on telephone and Telephone smashed with hammer images from Shutterstock.