Southwark Crown Court in London has heard that three members of the LulzSec hacking gang have chosen to plead guilty to charges that they launched distributed denial of service (DDoS) attacks against a series of organisations including the CIA and the UK's Serious Organised Crime Agency.
The LulzSec hacking gang, a splinter group from the Anonymous hacktivist movement, managed to gain enormous media coverage for their series of attacks during 2011.
Jake Davis (known by his internet handle of "Topiary") and 18-year-old Mustafa Al-Bassam ("Tflow") pleaded guilty to flooding the law enforcement agencies' websites with internet traffic, as well as those of Sony, News International and the controversial Westboro Baptist Church.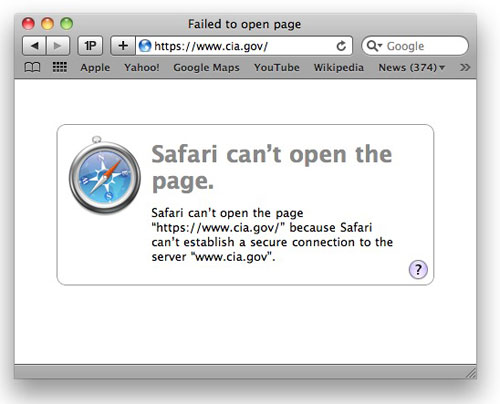 The hackers are said to have hacked into computer networks belonging to the likes of Fox TV network and Sony to steal confidential information, and redirect visitors to spoof websites.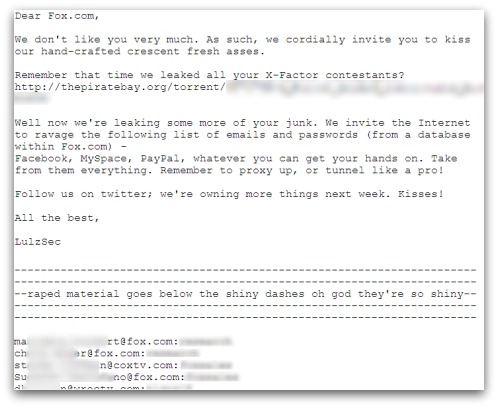 26-year-old fellow hacker Ryan Ackroyd (who posed as a teenage girl hacker called "Kayla") also entered a last minute guilty plea to one count of computer hacking. He will now not face trial in regards to another count of operating a DDoS attack, an offence which will lie on file.
Davis entered a previous guilty plea in June last year, alongside 21-year-old Ryan Cleary – who had previously pleaded guilty to the same and related charges.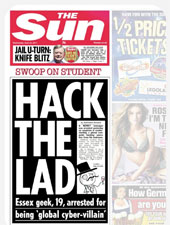 Regular readers will remember that Cleary is the man who was described by The Sun newspaper upon his arrest as a "geek", "nerd" and "oddball".
It is speculated that that front page media report may have angered other members of LulzSec, and motivated the hacking group's attack the following month against The Sun.
The attack against The Sun newspaper saw phone numbers, email address and passwords of News International employees posted on the internet.
Meanwhile, website visitors were presented with a false news story claiming that News International founder Rupert Murdoch had died after ingesting a "large quantity of palladium", and stumbled into his "famous topiary garden".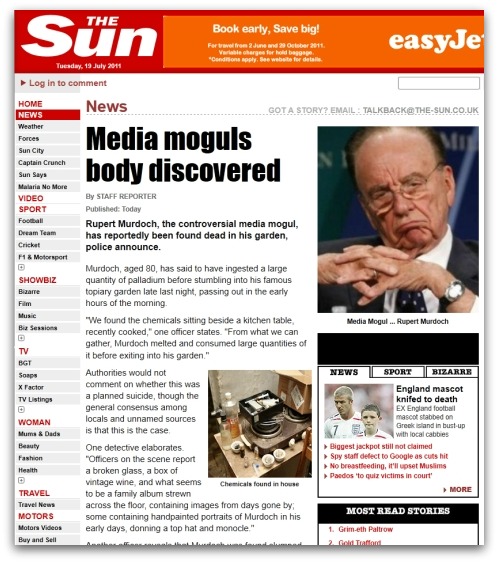 20-year-old Jake Davis, who acted as LulzSec's spokesman under the pseudonym of "Topiary" and was arrested at his home in the remote Shetland Islands, was one of the most high profile members of LulzSec, writing press releases for the group and running the group's Twitter account.
Famously, just before his arrest Jake Davis posted a simple message on Topiary's Twitter account:
"You cannot arrest an idea"

The four men are awaiting sentencing.
The reign of LulzSec
Here's just a short summary of just some of the hacks, internet attacks and indeed arrests associated with the LulzSec gang during 2011: