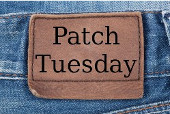 No surprises, simply time to do your monthly duty on the second Tuesday of the month. No, not clean the fish tank, apply your Microsoft and Adobe fixes!
As Paul pointed out last week, there are nine updates released today covering Windows, Internet Explorer, SharePoint, Defender and InfoPath.
The speculation around the Internet Explorer patch (MS13-028) fixing the PWN2OWN vulnerability disclosed by VUPEN was untrue.
The critical patch for Internet Explorer fix two vulnerabilities reported to Microsoft by Google researchers that could result in remote code execution (RCE). This fix requires a reboot, but should be considered of the highest priority.
The second critical patch that could result in RCE is for the Microsoft RDP Desktop Connection Client ActiveX control. Users of Internet Explorer could be vulnerable to a specially crafted web page designed to exploit the RDP controls.
Five of the remaining seven vulnerabilities are elevation of privilege (EoP) flaws that allow restricted users to gain administrative authority.
This type of vulnerability is becoming more important as fewer and fewer users run as Administrator by default.
The remaining vulnerabilities include a denial of service (DoS) and an information disclosure.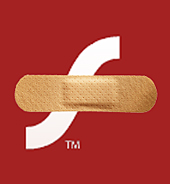 Adobe released critical fixes for Flash and Shockwave today, as well as an important fix for users of ColdFusion.
The ColdFusion fixes address two CVEs in versions 9 and 10. Details are available in bulletin APSB13-10.
The most critical fixes are the four CVEs in Adobe Flash player that could allow RCE or "driveby" attacks like we frequently see from exploit kits like Blackhole.
The latest Flash player is always available from http://get.adobe.com/flashplayer.
Last, but not least, there are also four critical vulnerabilities in Adobe Shockwave player. I would recommend updating it, but to be fair you should probably remove it. If you insist on keeping it you can retrieve the latest from http://get.adobe.com/shockwave.