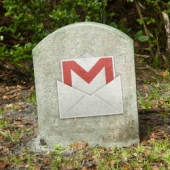 Google has launched a new tool that lets users plan what will happen to their private data after they die.
Announced on Google's blog by Product Manager Andreas Tuerk on Thursday, the tool is called Inactive Account Manager.
(You have to love the humility: "Not a great name, we know," Tuerk writes. The Googlers could have had a field day with the name, but discretion, obviously, won the day. One commenter's suggested name: "My Will." Better, and still classy!)
The Inactive Account Manager is located on the Google Account settings page, under the "Account Management" choice in the "Account" tab.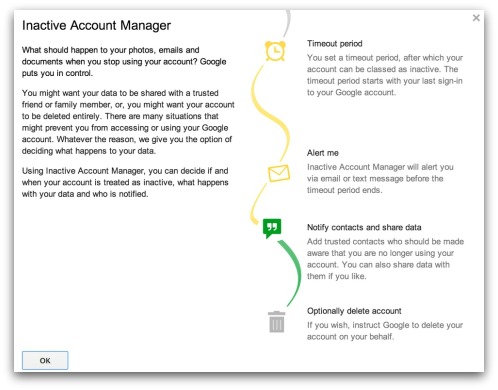 I had to hunt around to find it: you have to click on the option that says "Control what happens to your account when you stop using Google. Learn more and go to setup."
There, you can tell Google what to do with your Gmail messages and data from other Google services if your account becomes inactive for any reason.
One choice is to have your data deleted after periods of three, six, nine or 12 months of inactivity.
Another option is to pass on data from some or all of these services to your designated beneficiaries:
+1s
Blogger
Contacts and Circles
Drive
Gmail
Google+ Profiles
Pages and Streams
Picasa Web Albums
Google Voice
YouTube
Before Google pulls the plug on your data, it will first warn you by sending a text message to your cellphone and email to the secondary address you've provided.
Says Tuerk:
We hope that this new feature will enable you to plan your digital afterlife - in a way that protects your privacy and security - and make life easier for your loved ones after you're gone.
Now you can die in peace, with your beneficiaries safely assured of receiving the contents of your Google Drive and Picasa albums… Then again, you can choose to make it all go poof like a pile of ashes blown onto a virtual ocean or buried with a virtual fruit tree.
This is a good move, and we can only hope that other holders of our online assets follow suit.
After all, just think of all the online portals outside of the Google universe through which your assets flow:
Buyer/seller accounts on eBay, Amazon, PayPal, Yahoo! Stores, etc.
Credits in stores such as iTunes or PartyPoker.com
Photos on Flickr, Photobucket, Snapfish, Kodak Gallery
Business invoices and intellectual property shared through services such as Dropbox, ShareFile, Syncplicity, Huddle et al.
Online bank accounts
Email accounts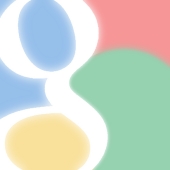 Surely none of us wants any of that personal, valuable material to be plundered or to have its privacy compromised when we're no longer around.
Don't wait around for every keeper of your in-the-cloud valuables to come up with a plan for deleting your data, though.
To avoid having data fall into the wrong hands, or not getting to your heirs, draw up a digital will along with your regular will.
Leave instructions for how to get to your digital assets and what you want your heirs to do with them.
Don't wind up in digital limbo.
Image of Tombstone courtesy of Shutterstock.