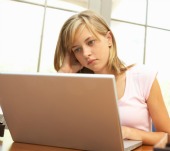 Facebook, under pressure to educate teenagers on staying safe on the site, has teamed up with 19 US attorneys general to launch a privacy public awareness campaign.
Facebook and the AGs announced the campaign on Monday during a National Association of Attorneys General (NAAG)-sponsored conference devoted to digital privacy, according to CFOWorld.com.
Teaching teenagers about data privacy is going to be an uphill battle.
Facebook has a tough enough row to hoe when it comes to staying relevant with this demographic, given that many youth today find Facebook flat-out boring.
On a far more serious front, those youth who still use Facebook are using it and other social media for ends that too often turn out anti-social at best or even fatal at the most extreme.
That includes viral shaming of young women through Facebook and other social media, which has led to suicide among multiple teenaged girls: 15-year-old Audrie Pott, 17-year-old Rehtaeh Parsons, and 15-year-old Amanda Todd.
The privacy campaign will include state-specific public service announcements and other informational resources, such as an "Ask the Safety Team" video series, in which Facebook's safety team answers some of the most popular questions the site has been asked over the past few years as its team has traveled the country, according to CFOWorld.
This is a noble effort.
But I must say, these do not strike me as things to which teenagers will pay any attention, and that's unfortunate.
Of course, complicating privacy matters further are new, advanced features such as Facebook's Graph Search tool that make figuring out privacy settings harder than ever, even for those who bother to learn about privacy settings to begin with.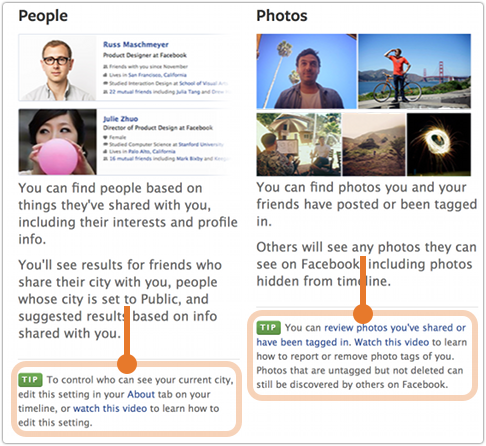 The privacy issues that rose with Graph Search were particularly acute when it came to the issues of what people can find out about minors.
Facebook in February went so far as to post an explanation of how Graph Search works for those between the ages 13 and 17, saying that many things teens tend to do on the site – such as add information to timelines or share status updates – can only be shared with a maximum of Friends of Friends.
Ditto, Facebook said, for "certain searches that could help to identify a young person by age or by their location," for which "results will only show to that person's Friends, or Friends of Friends who are also between the age of 13-17."
But information being limited to Friends, or Friends of Friends, doesn't provide much privacy. That limitation won't prevent high schoolers from passing around nude photos or other content that may lead to harassment, stalking, bullying, or damage to a young person's future.
In the end, every individual Facebook user must accept responsibility for the information they share on the social network.
It's good of Facebook to try to train teenagers to be savvy about privacy. Not to be cynical, but good luck with that.
It's hard enough to get people of any age to look into shutting down their Facebook privacy settings. But start waving information resources at young people and you can almost hear the thumb stampede as they toggle over to Instagram, WhatsApp, or whatever's now considered hipper.
I hope I'm wrong.
I hope that parents, teachers and others responsible for young people will take advantage of the new privacy materials and can better protect their loved ones from harm because of this privacy education campaign.
I hope that they can make a difference and save teenagers from the horrible fates that too many young victims have already suffered.
Parents, now's a good time to talk to your kids not just about Facebook, but overall online safety. Check out our list of tips here.
Image of teen on laptop courtesy of Shutterstock.