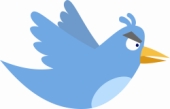 Twitter's security team appears to be playing whack-a-mole with a group of hackers who have made a name for themselves hijacking the accounts of high profile media organisations.
The Syrian Electronic Army has, in recent weeks, broken into the Twitter accounts belonging to NPR, the BBC, and others.
Most recently, the group has hacked accounts belonging to CBS and posted fraudulent messages to the @60Minutes and @CBSDenver accounts.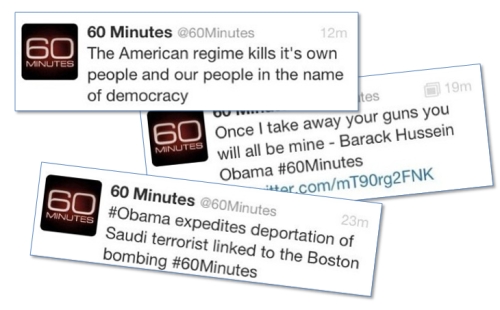 According to media reports, some of the tweets linked to malicious websites, so it's probably a good thing that Twitter has (temporarily at least) suspended the @60Minutes account.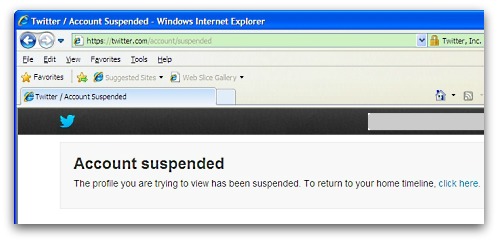 But it's not just the victims' Twitter accounts that are being suspended. Twitter appears to have decided to put a stop to the Syrian Electronic Army's Twitter account as well.
Sure enough, @Official_SEA has now been suspended.
How did the Syrian Electronic Army respond to their Twitter suspension? Well, they created a new account called @SyrianCyberArmy.
And when that one was shut down, they created yet-another-Twitter-account – @SEA_Official3.
Guess what? Yep, that one has been shut down too. And – as certain as night follows day – the SEA responded by creating @Official_SEA5.
You can probably guess what happens next in this story. That's right, @Official_SEA5 was suspended by Twitter.
Not that that has stopped the hackers, of course.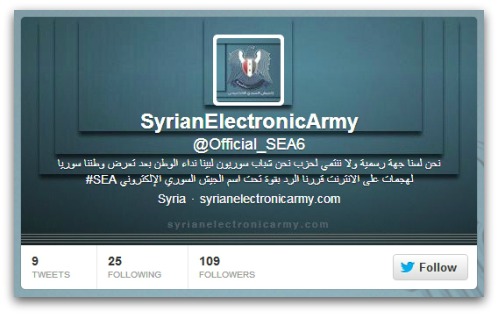 Currently, the Syrian Electronic Army are running a Twitter account at @Official_SEA6 – but you have to wonder how long before that one is also shut down by Twitter's security team.
UPDATE: Since this article was written, the official Twitter accounts of the FIFA World Cup and FIFA President Sepp Blatter have been hijacked by the Syrian Electronic Army.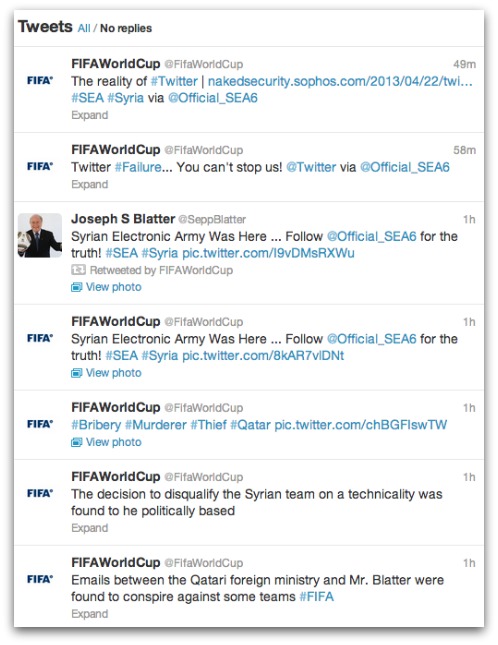 And yes, the link that the hackers are pointing Twitter users to *is* this very article on Naked Security.
Image of Angry blue bird courtesy of Shutterstock.