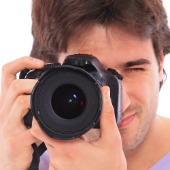 A US woman in the state of Florida has filed charges against her ex-boyfriend and four websites for posting revenge porn images of her – i.e., nude photos and/or videos, including private facts and details of the victim, posted online without the subject's consent.
Holly Jacobs (a name she assumed at some point during the four years she says she's suffered repercussions) filed suit on April 18 against sextingpics.com, anonib.com, pinkmeth.tv and xhamster.com, as well as against ex-boyfriend Ryan Seay, for the "public disclosure of private facts" and "intentional infliction of emotional distress."
This is the second of two well-publicized suits against sites that enable revenge porn.
A similar case – this one a class action suit – was filed in January by 17 women victimized by revenge porn.
The earlier class-action suit was filed against revenge-porn site Texxxan.com, as well as against GoDaddy, for whatever profit it got off hosting a site dedicated to the victims' humiliation.
Some – such as Ars Technica's Timothy B. Lee – question whether the sites in question are, in fact, revenge porn sites, as opposed to being, in the case of Xhamster, for example, "a generic website for user-submitted pornography."
The argument is specious. A quick search on the term "revenge" on Xhamster shows that a site can certainly be both a generic porn site and a venue for revenge.
On Xhamster, you'll find titles such as "Revenge is a B*tch Real Ex Girlfriend," with a caption that describes "The ex getting f**ked on cam."
Jacobs describes the fallout of being victimized on the End Revenge Porn group's site:
Due to this act, I have had to legally change my name, stop publishing in my field (I am a PhD student), stop networking (giving presentations, going to conferences), change my email address four times and my phone number three times, change jobs, and explain to human resources at my school that I am not a sexual predator on campus.
That's a succinct and hygienic version of what happened to Jacobs.
Jacobs was interviewed by the Miami New Times, which wrote up details of the PhD student's ordeal.
Since 2009, Jacobs has experienced:
Naked photos of her appearing online and soon going viral, being displayed on hundreds of revenge porn websites, along with her name, phone number, and email address;
Photos and videos being sent to her employers;
Her Facebook account getting hacked, her profile photo replaced with a nude photo;
Cancellation of a conference presentation after Seay allegedly encouraged tnternet trolls to show up and proposition Jacobs;
Email threats after she began dating someone new; all of which lead her to
Change her name.
Jacobs has been lobbying to change state and federal laws about revenge porn. Her efforts saw some initial success.
Florida House Bill 787, titled "Computer or Electronic Device Harassment," would make it illegal to post nude pictures of someone online and tag them with personal identifying information without their written consent.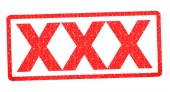 If the bill becomes law, violators could face a third-degree felony, punishable by up to five years in prison, five years of probation and a $5,000 fine.
The bill covers both offenders in Florida and those living outside of the state who post content relating to Florida residents.
Unfortunately, according to Miami New Times, the bill has languished over the past week and now looks unlikely to pass by the time the session ends this Friday.
As far as Jacobs's lawsuit goes, Ars Technica's Lee characterized both it and the class action suit naming GoDaddy as "taking a broad, confused view of who's responsible".
Really? The suits strike me as broad, true, but not confused.
The notion of GoDaddy being taken to task hardly seems confused. It seems appropriate, the hosting provider being an accessory to the alleged crimes and having profited off them, to boot.
With regards to sites that host revenge content, they're now shielded by Section 230 of the Communications Decency Act, which states that websites aren't liable for user-submitted content.
Jacobs's case will take a while to wend its way through the courts.
In the meantime, let's hope that public awareness of the issue continues to rise, and that, eventually, laws will be passed to prevent revenge-fueled distribution of private images and data.
The world doesn't need more tragedies like that of Amanda Todd.
The world doesn't need young women being hounded into committing suicide because of shame.