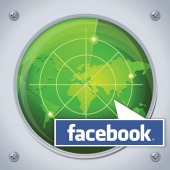 The Indian Navy will likely dismiss three officers for posting Facebook updates that included their vessels' docking location, according to the South Africa-based newspaper group IOL.
Another newspaper, The Pioneer, reports that the officers were posted on warships that include the aircraft carrier INS Viraat.
That ship is, in fact, the only aircraft carrier the country has.
The Indian news outlet ZeeNews.com asked Indian Defence Minister AK Antony about it in late April, since the ship was undergoing refit and repairs, and he replied that the country has no other such craft "prowling the high seas."
Officials told The Pioneer that the officers "likely to be terminated" posted on Facebook details of the ships' movements to various posts – a disclosure in violation of Navy rules.
The Pioneer reports that the lapse came to light even as the Navy issued strict instructions specifically detailing restrictions on social media, which include rules against posting an officer's photograph and disclosing operational details.
A Navy spokesman said the recommended dismissals come on the heels of a "high-level internal probe" and that the officers will likely be discharged for "violating information security", according to IOL.
Four officers at the Commander rank were found guilty, but only three have been targeted for dismissal.
The officers hail from Mumbai-based Western Command, The Pioneer reports.
The paper said it was the first ever disciplinary action of its kind.
It must have been referring specifically to the Indian Navy, because this sure as heck isn't the first time somebody/somebodies have been fired due to Facebook or other social media indiscretion.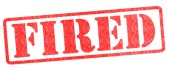 The Huffington Post, for one, has a gallery of Facebook postings that got people canned.
A few examples:
A Swiss woman who got caught surfing Facebook after claiming that "she could not work in front of a computer as she needed to lie in the dark."
An 18-year-old cheerleader with the US football team the New England Patriots was fired over photos she posted to Facebook. One such: a photo of herself and a friend leaning over a passed-out boy whose face and body was covered in graffiti that included the word "penis," phallic symbols, "I'm a Jew" and multiple swastikas.
A juror in the UK who was dismissed after disclosing sensitive case information on her Facebook profile and running a poll of her friends to help her decide "which way to go" in her decision.
Interested in the laws protecting you from getting fired for Facebook postings?
For US residents, here's a piece on it from the American Bar Association's Law News site.
There have been plenty of cases of firings, some more clear-cut than others.
If you'd like to stay on top of Facebook and its ripples regarding privacy and, potentially, your job, think about following – what else? – Naked Security's Facebook page.
Image of navy map and fired stamp courtesy of Shutterstock.