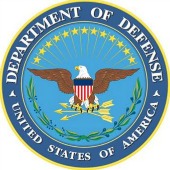 The US Department of Defense (DoD) announced on Thursday that it has approved the use of Samsung phones running a hardened version of Android.
According to the BBC, the approval for other types of smartphones and mobile devices for use by US soldiers is coming soon.
Specifically, approval for other Android devices and for Apple phones and tablets is expected later this month.
According to Federal News Radio, the move is part of a broader DoD plan to more than double the number of secure mobile devices used by armed forces by 2014.
The approved Samsung smartphones will run a hardened version of Android called Knox.
The Pentagon has also given a nod to several recent BlackBerry products, which Federal News Radio refers to as "the overwhelming incumbent in the market for DoD handhelds".
According to the BBC, the DoD also plans to build a secure system to manage the new mobile devices and their associated app stores and is now assessing associated commercial bids.
Each smartphone will have to undergo vetting to ensure that neither the smartphone nor its operating system has security vulnerabilities, according to The Hill.
The timing on the approval of smartphone use supports a move to a new, "on-the-move" satellite-based network about which the US Army issued a statement in March.
The network is designed to keep troops connected over "vast" distances, allowing information to flow throughout the brigade down to on-the-ground soldiers as they assist in the drawdown of US forces.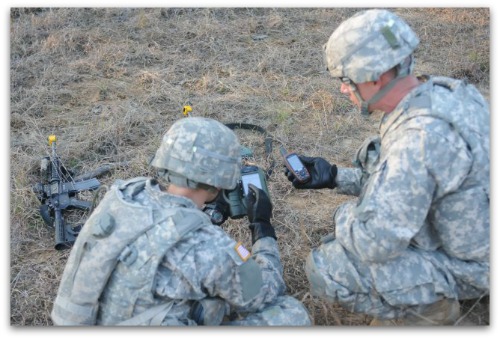 Army officials said that the satellite-based systems, which also incorporate data radios, handheld devices and mission command software, will transmit voice/chat communications and situational awareness data.
This type of constant communication is "much needed" in Afghanistan, said Brig. Gen. Walter E. Piatt:
"Imagine you're a soldier and you need information on a given area, or you want to see where units are located to your left and right... You don't want to have to come back to headquarters; you don't want to have to force a transmission over a radio net just to get that. You want to have that information readily available. [This network] allows us to do that on the move, and allows us to do it dismounted as well."
According to The Hill, the devices going along to help soldiers with this dangerous work have been hardened to military specifications and run off of secure DoD networks.
That's a relief, given how pathetically the devices performed when initially tested in November 2011.
Back then, active duty soldiers tried out two mobile apps: a tracking system designed to locate friendly battlefield forces and a digital interpreter to help troops communicate with Iraqis and Afghans.
These are the problems that cropped up:
Troops who were standing next to each other showed up kilometers apart.
Specific dialects and slang from rural Afghanistan stumped the digital interpreter.
The system's connection to the Army network dropped out repeatedly, leaving soldiers out of contact with their units.
Excessive bandwidth use forced soldiers to wait minutes before the apps would start working.
But while those problems have apparently been overcome, there are still kinks to be worked out.
For example, reports say that the DoD hasn't yet figured out how to handle two-factor authentication with the new mobile devices, though officials would love to drop what Federal News Radio refers to as the "clumsy" add-on smart card readers that are now capturing credentials from users' common access cards.