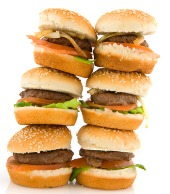 Crooks who swindled a woman out of her £1 million ($1.5 million) life savings, and blew their ill-gotten gains on cheeseburgers, gold and computers, are now facing jail time.
Detectives say the fraudsters spent the money on a three-day shopping spree during New Year sales, according to the UK publication the Daily Mail.
The British victim, who was living in South Africa, in December 2011 fell for a phishing scam. Egyptian national Tamer Abdelhamid sent the phishing email, which was purportedly from a bank.
The target unwittingly handed over her personal details, thereby giving the gang the means to access her bank account and siphon out cash.
Abdelhamid, 24, used the online name "Aimless88" to sell the victim's personal information for £3,200 ($4,908) to Nigerian national Rilwan Oshodi, 29, reported the Daily Mail.
Annette Jabeth, 26, originally from Sierra Leone, then acted as a money mule, and, posing as the victim, Jabeth managed to get the bank details changed.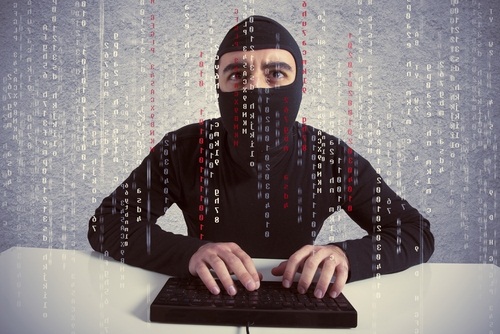 The Daily Mail said that a raid of Oshodi's home last year turned up computers with details of more than 11,000 credit cards, including those belonging to nearly 8,500 UK customers—worth about a £2.5 million ($3.8 million) hit to the banking industry.
Police conducted a series of coordinated raids across London and the West Midlands and subsequently arrested many of the culprits in March, April and September 2012.
Regardless of being photographed multiple times with multiple champagne bottles, Oshodi denied two counts of conspiracy to defraud and conspiracy to launder crime proceeds.
Regardless of alleged cheeseburger purchases, he was not quoted as commenting on a photo of white bread and bank note sandwiches, but Oshodi was convicted following a jury trial.
Abdelhamid and Jabeth admitted their roles in the phishing scam.
Others convicted in the scam included:
Brothers Shumail Butt, 21, and Shaharyar, 25, both jailed for 12 months in August 2012 for their part as mules. They've both since been deported to Pakistan after admitting to their parts in acquiring criminal property.
Chika Okala, 28, another mule who admitted conspiracy to defraud.
Sharna Eve, 20, plus a youth who can't be named, who both admitted to being involved with acquiring criminal property.
Unfortunately, we're going to have to assume that, if the victim in fact had offspring, they missed Paul Ducklin's tutorial on how to explain phishing to your grandma.
Phishers can be smart.
They can even fool staffers at The Onion, as we saw this week when the publication's Twitter feed was taken over by the Syrian Electronic Army.
If you think you're smart enough to avoid falling for phishing scams, good on ya.
Now go out and educate your grandma, your colleagues or anybody else who might not be so savvy, lest we all pay higher banking fees to subsidize criminals' fast food and fine wine habits.
Image of hamburgers and internet scammer courtesy of Shutterstock.