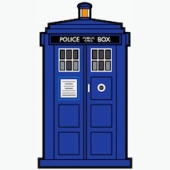 The Daleks, being a powerful (albeit fictional) race of mutants encased in metallic pepperpots bent on universal conquest and domination who utterly lack pity, compassion or remorse, are standing by to exterminate any US citizen (that's not, strictly, true) who leaks The Name of the Doctor.
Such potential leakage has been enabled by the BBC America shop having prematurely shipped Blu-ray editions of the Doctor Who Series 7 Part Two to thousands of USA fans, according to Kasterborous, a news and reviews site for the science fiction TV series.
Kasterborous, whose name refers to the home constellation of Doctor Who and the Time Lords, is on tenterhooks.
The site says it's merely "a matter of time" before a recipient goes forth and leaks the episode online, after which, Kasterborous assumes, "the World Wide Web will be awash" with entirely premature conversation about the finale.
Kasterborous has pledged to avoid spoiling the finale "in any way, shape or form" but advises fans to prepare to entirely disconnect from the internet until next Saturday, given the unlikelihood that citizens of Twitter, Facebook and other websites will follow suit.
The BBC confirmed the leak on the Doctor Who Facebook Page on Sunday evening, dangling the carrot of special features if fans keep the name off the web:
We understand that a small number of US fans have received in error their DVD edition of Series 7 Part 2 early. We respectfully ask those fans not to divulge information or post content publicly so that fellow fans who have yet to see the episodes do not have their viewing pleasure ruined.

If everyone keeps the secrets safe until next Saturday we will release a special new clip featuring material of the Tenth AND Eleventh Doctor!
Kasterborous further reports that both Wikipedia's main Doctor Who page and the Wikia TARDIS were hacked, with spoilers from The Name of the Doctor episode revealed, but that at least Wikipedia's issue was resolved at the time of writing.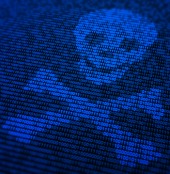 Kasterborous has some good, serious advice for the security around such matters: If you come across a ripped, uploaded copy of the episode – steer clear.
As Microsoft reported in October, downloads of pirated movies, music, software and other media increasingly come bearing malware.
Beyond malware, scammers have recently exploited Doctor Who's worldwide popularity by, for example, exploiting Doctor Who girl Jenna-Louise Coleman's name for Twitter sex video clickjacking.
Then too there was the Rogue Cyberman fraud, which tried to get credit card data in exchange, theoretically, for the phone number of a sexy Doctor Who fan.
So just sit tight until Saturday, to keep from both getting infected by malware and ruining the surprise.
In order to suggest that something terrible happen to those who post spoilers, I must borrow from Graham Cluley, a true Doctor Who fan, given that Daleks are the extent of my familiarity with the show.
So to paraphrase Graham, may the spoilers be dematerialised to Metebelis III or thrown into a chronic hysteresis.
I don't know what it means, but it sounds bad.
Image of pirated software courtesy of Shutterstock.