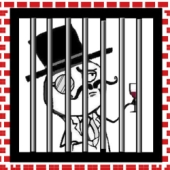 Members of the notorious LulzSec hacking gang have been sent to jail.
Here are the sentences that each of them have received:
Imprisoned for 32 months, of which he will serve half.

20 months prison sentence suspended for two years, and 300 hours community service.

30 months prison sentence, of which he will serve half.
The judge apparently took Mustafa Al-Bassam's age at the time of the offences into consideration when choosing to give him a suspended sentence.
If you have an opinion on these sentences, leave a comment below or take part in our poll: Have your say – LulzSec: Helpful, harmless or hideous?
Here's just a short summary of just some of the hacks, internet attacks and indeed arrests associated with the LulzSec gang during 2011: