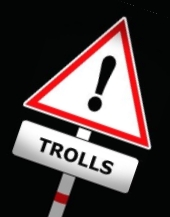 Late last year, a patent troll had the gall to send thousands of letters to small businesses around the US, demanding payment of between $900 and $1,200 per worker for – get this – using scanners and then emailing scans.
According to Ars Technica's Joe Mullen, this "brazen patent-trolling scheme" was conducted by a company called MPHJ Technology Investments, along with "dozens of shell companies with six-letter names."
The state of Vermont has a problem with that. A big problem.
In a left-right double punch, the State Attorney General has filed a groundbreaking complaint [PDF] against the infamous scanner troll, while the state's governor on Wednesday signed bill H.299 [PDF], the nation's first-ever anti-patent trolling law.
It was bad enough that MPHJ was allegedly shaking down small businesses and thereby running afoul of the state's Consumer Protection Act.
To make matters worse, two of the businesses it allegedly picked on were nonprofits that assist developmentally-disabled people: Lincoln Street, a Springfield nonprofit that gives home care to developmentally-disabled Vermonters, and ARIS Solutions, a non-profit that helps the disabled and their caregivers with various fiscal and payroll services.
In a statement released on Wednesday, Vermont State AG William H. Sorrell quantified the blood-sucking and listed the ways that government is trying to stop the vampires:
Patent trolling is a national problem. A recent major study out of Boston University estimated the cost of patent trolling on the US economy at $29 billion in 2011 alone.

Representative Peter Welch recently co-sponsored the Saving High-Tech Innovators from Egregious Legal Disputes ("SHIELD") Act of 2013 in Congress to address the problem and the Federal Trade Commission held a workshop to address patent trolling in December 2012.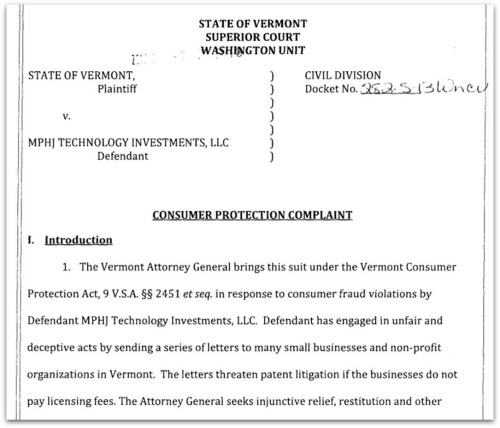 Sorrell is alleging that the scanner troll neglected to conduct due diligence before sending the letters and made deceptive statements about its threats of suit and whether other companies had taken a license.
Indeed, the questionable - it might be more accurate to say laughable - legitimacy of MPHJ's patent is outlined here by Mike Lloyd, one of the management team at a patent-mapping software company.
As Lloyd demonstrates, patents relating to scanning and emailing documents are not only very plentiful; they also go far back in time before MPHJ got its grubby little paws on its own version - back to, for example, Xerox, which filed a similar patent in October 1993.
In an interview with Ars, Sorrell said that he's hoping that other states follow Vermont's lead:
All of a sudden, these nonprofits were getting threats... This caused consternation on behalf of a number of Vermont companies and caused them to incur expenses when they hired private legal counsel.

We're hopeful that other states will take action to protect their businesses and organizations. They've sent threatening letters all over the country.
We hope so too. Nice work, Vermont. Thank you for taking the lead on this.
Image of patent troll courtesy of Shutterstock.