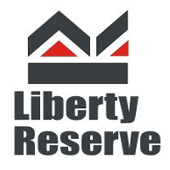 Digital currency broker Liberty Reserve was seized and shut down by US authorities this week for:
"lying to anti-money laundering authorities in Costa Rica, pretending to shut down LIBERTY RESERVE after learning the company was being investigated by U.S. law enforcement, and moving tens of millions of dollars through shell-company accounts maintained in Cyprus, Russia, Hong Kong, China, Morocco, Spain, and Australia among other places."
Additionally Arthur Budovsky, who is Liberty Reserve's founder, and at least one of his associates were arrested in Spain. Five others are also named in the indictment.
Most folks have probably never heard of Liberty Reserve, but to those of us familiar with the criminal underground, these events came as no surprise.
Liberty Reserve is a digital currency comparable to PayPal. You can create an account, add currency (as US Dollars or Euros) and send that money to another Liberty Reserve user.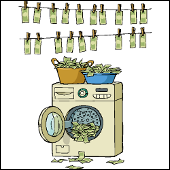 The difference between PayPal and Liberty Reserve is that from day one Liberty Reserve was largely designed for money laundering and other criminal activity.
The US government's indictment alleges that "virtually all of LIBERTY RESERVE's business [is] derived from suspected criminal activity".
This does create a problem for the few individuals who are now claiming they had legitimate funds in Liberty Reserve accounts, similar to complaints we heard when the US government seized MegaUpload.
Liberty Reserve came about to directly compete with e-gold, another anonymous payment service that drew a little too much attention from US authorities back in 2007.
Criminals have also been known to abuse other payment systems like MoneyGram, which agreed to pay a $100 million fine to the US Federal Trade Commission for aiding and abetting cybercrime.
At some point or another real world currencies must be converted to their electronic equivalents and back again. This is where financial regulators have had the most success in cracking down on these activities.
Which raises the next big question: Will online criminals begin using Bitcoins? What will replace Liberty Reserve as the preferred currency of cyberthugs?
Fortunately, we do not have to imagine. A cybercrime forum decided to run a poll.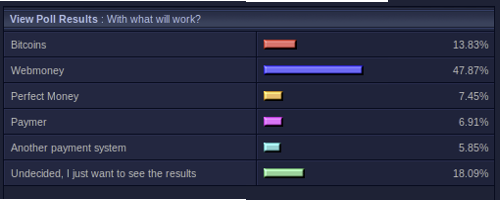 It appears that Webmoney is preferred nearly 4:1 over Bitcoins.
This could be an interesting twist, as the major advantage of Liberty Reserve was the lack of ID required to establish an account.
Webmoney, unlike Liberty Reserve, appears to be making more of an effort at legitimacy. They require more proof of identity to establish an account and have assisted law enforcement in the past.
The US government has increasingly expressed interest in regulating Bitcoin exchanges, which might be a further deterrent to their use as a preferred criminal currency.
Making it hard for criminals to accept, transfer and extract money is likely to have an impact on their ability to operate.
This is great news. I hope we see more restrictions on the ability of online criminals to process credit cards and exploit gift cards and digital cash systems in the future.
A special thank you to the team in SophosLabs for the well informed discussion on this topic and help putting this story together.
Image of a money laundry courtesy of Shutterstock.