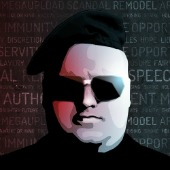 The warrants that police used to raid the home of Kim Dotcom in a SWAT-style raid were too broad, a New Zealand judge ruled on Friday.
The High Court judge, Chief Justice Helen Winkelmann, wrote in her decision that the search and arrest warrants were written in such a way that police felt authorised to seize and take away "a wide category of items" without first figuring out whether the stuff was actually relevant to the charges against Dotcom.
She wrote:
"They continue to assert that they are so authorised. This has given rise to a miscarriage of justice."
Thus, Dotcom has won back the right to see all the evidence against him before – rather than after – his possible extradition to the US to answer charges of racketeering, money laundering, online piracy and copyright infringement.
If you're a bit lost in this ongoing saga, Paul Ducklin detailed where we were a few months ago.
Dotcom's extradition hearing, rescheduled twice, is now set for August.
The January 2012 raid of his New Zealand mansion was an over-the-top affair that included at least one helicopter, dogs, and heavily armed officers who apprehended Dotcom in his unlocked safe room.
(Check out this 3NEWS report on the raid [YouTube video], in which the newscaster notes that the raid was "slightly American," Glocks and semi-automatics and all. Not surprising, given that the Federal Bureau of Investigations [FBI] was behind it and that FBI agents were present at the raid.)
Besides computers and hard drives, police seized 18 luxury vehicles, including a 1959 pink Cadillac, giant-screen TVs and works of art.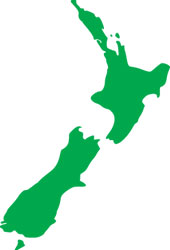 In her Friday decision, Justice Winkelmann ruled that Dotcom be given clones of any seized items that contain only relevant material, prior to clones being provided to the US.
She also ruled that seized items that contain irrelevant data be returned. "Mixed content devices" – e.g., those containing both relevant and irrelevant data – should also be returned to Dotcom, she said, although police can retain clones.
Justice Winkelmann said that the removal of cloned data from New Zealand to the US was illegal. She ordered police to ask US authorities to destroy any materials that aren't relevant to Dotcom's alleged crimes.
New Zealand police are going to have to foot the bill for the review of what's relevant and what's not, while none of the seized items now in New Zealand will be allowed to leave the country.
Not to condone copyright infringement, by any means, but I must say that I like how the New Zealand court is handling this case.
I think the accused should have every right to examine the evidence police have against them, so as to mount a well-grounded defense.
Otherwise, you've got lopsided justice, which is no justice.
Besides, for the love of all things irrelevant, what does a pink Cadillac have to do with copyright infringement?