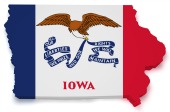 It's kind of moot, given that Iowa – a state in the US – isn't actually moving forward to implement technology that would automatically snap photos and recognize vehicles' license plates.
Nonetheless, the city council of Iowa City on Tuesday night bowed to the will of 4,000 petition signers, unanimously approving the first reading of an ordinance that will ban drones, traffic cameras, and license-plate readers.
Enjoy your drone-free city streets as long as you can, Iowa City citizens: city officials say they plan to eventually reverse the ban, according to the Iowa City Press-Citizen.
The newspaper noted that council members made clear that they still support the use of surveillance devices – in particular, red-light cameras – but will wait until state policymakers wrap up a review of possible restrictions on cameras.
One council member, Terry Dickens, said he'll bring back cameras ASAP:
"I'm going to have to support it - 'have to' is the key word there - because our state has chosen not to move forward with the technology...

I'll be the first one to bring back red-light cameras as soon as we can."
The ordinance is in reaction to an earlier ordinance, passed February 2012, in which the city approved of red-light cameras at certain intersections as a means of reducing collisions.
The council told city staff to figure out the best way to make it happen, including possible vendors.
This is how the new ordinance banning the technology now reads:
The City shall not:
A. Use any automatic traffic surveillance system or device, automatic license plate recognition system or device, or domestic drone system or device for the enforcement of a qualified traffic law violation, unless a peace officer or Parking Enforcement Attendant is present at the scene, witnesses the event, and personally issues the ticket to the alleged violator at the time and location of the vehicle
The ordinance, which seems to be the first of its kind in its three-way privacy protection, is being lauded by privacy experts.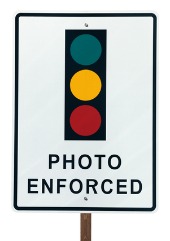 Ars Technica's Cyrus Farivar checked in with a few.
One, Woodrow Hartzog, a law professor and privacy expert at the Cumberland School of Law at Samford University, told Farivar that the ordinance offers blanket protection for citizens to prevent a "host of activities" deemed dubious by some, including tickets from red-light cameras and automated tickets for moving violations issued via mail:
"The ordinance also provides robust privacy protections for citizens by limiting the storage, use, and distribution of data collected by these automated systems to reasons directly pertaining to traffic other criminal violations enforced by an officer on the scene.

This ordinance is one of the most comprehensive and vigorous attempts I've seen to combat automated law enforcement and surveillance, a practice that is being increasingly rejected by citizens over privacy and due process concerns, among other things."
Way to go, Iowa City.
Let's hope that the same citizens who cared enough about privacy to put forward this legislation care enough to fight for it in the face of the city council's desire to retract it in its infancy.
Image of Iowa and photo enforced sign courtesy of Shutterstock.