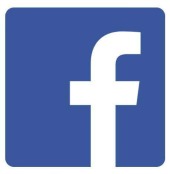 For those Facebook users who are allergic to any notion of privacy whatsoever and would prefer that the entire world be privy to contents of their #dinner or antics of their adorable #children, Wednesday was a high and holy day indeed, for that was the day that Facebook embraced the hashtag.
The company announced that starting on Wednesday, users would be able to add clickable hashtags to posts, similar to Twitter (for whom user Chris Messina invented the hashtag back in 2007), Instagram, Tumblr, or Pinterest.
Clicking on a hashtag will lead you to a feed that shows what other people and pages are saying about the hashtagged subject.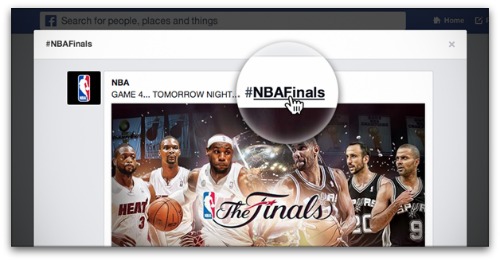 As Messina said about his hashtag rationale, he wasn't interested in other people's talk about creating official groups on Twitter.
Rather, he was more interested in enabling eavesdropping:
I'm more interested in simply having a better eavesdropping experience on Twitter.
To that end, I focused my thinking on contextualization, content filtering and exploratory serendipity within the Twittosphere.
With hashtags, Facebook is also interested in eavesdropping, aka encouraging users to open up conversations to strangers. Likely, as pointed out by The Register's Kelly Fiveash, the aim is to "juice up more ad revenue."
As it is, Facebook is happy to point out, "roughly a Super Bowl-sized audience" engages with the social network every night, during "primetime television alone."
Take Game of Thrones, for example, for which the recent, remarkably gory episode "Red Wedding" got over 1.5 million mentions on Facebook. That's not too shabby, given that 5.2 million people watched it.
How will this impact your privacy? It shouldn't, if you avoid using hashtags to get Facebook Nation to follow your conversations.

Currently, users control the audience for their posts, including those with hashtags.
Unfortunately, there have been far too many users who don't control who sees their posts, even in the pre-hashtag world.
As Consumer Reports reported a year ago, 13 million US Facebook users weren't using, or were oblivious to, privacy controls.
At the time, Consumer Reports found that in the prior 12 months, Facebook users "liked", updated their profiles, and posted status updates to produce these data points at these rates:
39.3 million identified a family member in a profile
20.4 million included their birth date and year in their profile
7.7 million "liked" a Facebook page pertaining to a religious affiliation
4.6 million discussed their love life on their wall
2.6 million discussed their recreational use of alcohol on their wall
2.3 million "liked" a page regarding sexual orientation
If you want to ensure that hashtags don't get the privacy-oblivious into even hotter water, do them a favor and educate them on how to work Facebook privacy controls.
There's a great video from Consumer Reports here on how to do just that.
Oh, and if you want to hear the security latest news about Facebook, give the Naked Security Facebook page a 'like'.