The US government in October told the Food and Drug Administration (FDA) to finally start taking medical device security seriously, whether we're talking about intentional hacking, unencrypted data transfer that can be manipulated or a host of other threat vectors.
Eight months later, the FDA has complied.
On Thursday, the agency put out a call to medical device manufacturers and health care facilities to start addressing medical devices' vulnerability to cyberattack, be it by malware or unauthorized access to configuration settings in either the devices themselves or in hospital networks.
Although the FDA hasn't seen patient injuries or death, it has seen botched security, equipment manufacturers who more or less ignore the concept of updating or patching, and passwords passed around like so many after-dinner mints.
Here's a list of the cybersecurity vulnerabilities and incidents to which the FDA says it's been made aware:
Malware infection or outright disabling of network-connected/configured medical devices;
Malware on hospital computers, smartphones and tablets, targeting mobile devices using wireless technology to access patient data, monitoring systems, and implanted patient devices [for example, defibrillators];
Uncontrolled distribution of passwords, disabled passwords, hard-coded passwords for software intended for privileged device access (e.g., to administrative, technical, and maintenance personnel);
Failure to provide timely security software updates and patches to medical devices and networks and to address related vulnerabilities in older medical device models;
Security vulnerabilities in off-the-shelf software designed to prevent unauthorized device or network access, such as plain-text or no authentication, hard-coded passwords, documented service accounts in service manuals, and poor coding/SQL injection.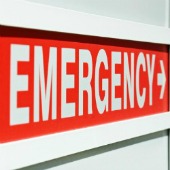 The FDA suggested various means of limiting unauthorized device access that manufacturers should consider, particularly if their products are life-sustaining or could be directly connected to hospital networks:
User authentication such as user ID and password, smartcard or biometric; strengthening password protection by avoiding hard-coded passwords and limiting public access to passwords used for technical device access; physical locks; card readers; and guards.
Timely deployment of routine, validated security patches and methods to restrict software or firmware updates to authenticated code.
Design approaches that maintain a device's critical functionality, even when security has been compromised, known as "fail-safe modes."
Methods for retention and recovery after an incident where security has been compromised.
Incident response plans that address the possibility of degraded operation and efficient restoration and recovery.
The FDA also gave suggestions for securing hospital systems:
Restrict unauthorized access to the network and networked medical devices.
Keep anti-virus software and firewalls up-to-date.
Monitor network activity for unauthorized use.
Protect individual network components through routine and periodic evaluation, including updating security patches and disabling all unnecessary ports and services.
Contact the specific device manufacturer if you think you may have a cybersecurity problem related to a medical device. If you are unable to determine the manufacturer or cannot contact the manufacturer, the FDA and DHS ICS-CERT may be able to assist in vulnerability reporting and resolution.
Develop and evaluate strategies to maintain critical functionality during adverse conditions.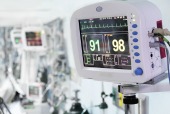 Medical device hacking can be hard to take seriously in lieu of patient death and injury.
But it's not just terrorism or other homicidal deeds – such as the Tylenol poisonings of the 1980s – we've got to worry about.
Also at play, for example, as the FDA made clear, is conventional malware that's been described as "rampant" in hospital medical devices that use unpatched operating systems.
The MIT Technology Review in October reported on potential consequences of real-life medical device security as recounted at the National Institute of Standards and Technology Information Security & Privacy Advisory Board, in Washington, DC.
One such incident involved malware that slowed down fetal monitors used on women with high-risk pregnancies being treated in intensive care wards.
Experts point to issues in a wide variety of devices, including compounders, which prepare intravenous drugs and intravenous nutrition; picture-archiving systems associated with diagnostic equipment, including massive $500,000 magnetic resonance imaging (MRI) devices; insulin pumps; defibrillators; blood gas analyzers; radiology equipment; and nuclear-medical delivery systems.
It's way past the time when the FDA should have been taking these matters seriously.
Now, it's up to device manufacturers and those responsible for securing hospital systems to take up the FDA's call to secure these overlooked technologies.
Image of emergency sign and medical equipment courtesy of Shutterstock.