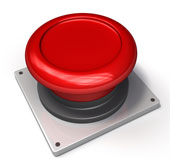 US law enforcers are demanding a kill switch on our smartphones that would theoretically brick them after they're stolen.
New York's top prosecutor, State Attorney General Eric Schneiderman, together with San Francisco District Attorney George Gascón, put out a statement on Thursday about the launch of an initiative devoted to drying up the secondary market on which stolen devices are sold.
The initiative, dubbed Secure Our Smartphones (SOS), is a coalition of law enforcers from across the country: state attorneys general, district attorneys, major city police chiefs, state and city comptrollers, as well as public safety activists and consumer advocates.
The announcement came on the same day that Gascón and Schneiderman co-hosted a "Smartphone Summit" with representatives from smartphone makers Apple, Samsung, Google and Microsoft.
Schneiderman said in the statement that about 113 smartphones are stolen or lost every minute in the US, with many of the thefts turning violent.
Here's how the SOS coalition describes this "epidemic":
In 2012, 1.6 million Americans were victimized for their smartphones. This is a growing epidemic
affecting all corners of our nation and accounting for a majority of the robberies in our cities.

Last year, 50 percent of the robberies in San Francisco involved a stolen mobile communications
device.

Washington D.C Police report smartphone theft accounting for 38 percent of their
robberies, with Philadelphia Police reporting this type of theft accounting for 33 percent of all
robberies.

In New York City, 20 percent of all robberies involved the theft of a smartphone; a 40
percent increase in the past year.

These crimes have led to severe injuries and the loss of life. The trend indicates that the problem will only get worse if manufacturers and carriers do not take immediate action.
The coalition aims to curb the problem of mobile phone theft by focusing on five things:
Analyzing patterns, causes and trends behind device theft;
Investigating the capability of manufacturers to develop technology that would deter theft, including a kill switch that would brick stolen devices permanently, eliminating the economic incentives for would-be thieves;
Understanding how the economics of device theft have affected decision-making by the smartphone industry;
Working with device manufacturers to make a kill switch, or equally effective deterrent technology, a standard feature of their products; and
Investigating impropriety on the part of manufacturers, raising public and shareholder awareness about industry practices in this area, and using all available tools to press for safety-oriented innovation and responsible corporate citizenship.
The concept of a kill switch plays nicely with Apple's just-announced mobile operating system, iOS 7, which features exactly that: an activation lock.
Apple previously did have a Find My iPhone feature, but the new activation lock takes it a step further by not only tracking the lost phone but also enabling users to remotely nuke it.
(And, of course, Sophos has a free Mobile Security app for Android that lets you remote-lock or remote-wipe your phone.)
Samsung has reportedly promised a similar feature, while Google and Microsoft apparently talked about the concept at the Smartphone Summit.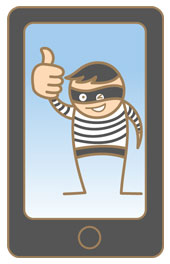 Would this type of kill switch actually work?
The Register's Bill Ray, for one, thinks that it might have less impact than you'd imagine.
Ray notes that, at least as far as the UK goes, while most muggers do steal mobile phones, it's not so much the phone they're after as a delay in the time when muggees can call the police – a delay that gives crooks more time to turn stolen credit cards into cash.
Not that stolen phones can't be sold, if a thief manages to change a handset's International Mobile Station Equipment Identity (IMEI) number – a unique 15 digit code assigned at production to GSM and other phones.
That's illegal in the UK, Ray points out, but it's still possible to do on most handsets. A quick online search will reveal how easy it is.
Most mobile networks subscribe to a system – the Central Equipment Identity Register (CEIR) – that blocks stolen IMEI numbers from their networks. But given a changed IMEI on a handset, all bets are off that its original owner can track it down.
That means that once a thief has changed a handset's IMEI, the phone can be used anywhere.
A kill switch, in short, might be a good addition to the tools already in existence to protect our smartphones.
If we do see manufacturers install kill switches on all smartphones, I'd still suggest that it's a ton of fun to install an app that lets you snap photos of people trying to unlock your phone.
Wait until you've snapped a photo of a suspect – like this one! – I say, before you brick the thing.
Image of red button and mobile phone thief courtesy of Shutterstock.