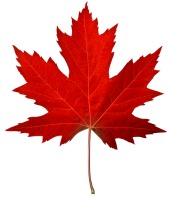 Anti-spam legislation in Canada should have been in force several years ago, but has suffered repeated delays and postponements, according to leading Canadian internet law expert, Michael Geist.
Even if things suddenly pick up speed, it's unlikely that the new laws will have any teeth for several more years.
Worse, it may even be that the laws will fall by the wayside amidst government reshuffles and heavy pressure from lobbyists representing mass-email-loving businesses.
The legislation, later to become known as the Fighting Internet and Wireless Spam Act (FISA), was first proposed in 2009, but failed to make it into law.
It was then put back on the table in parliament, in slightly tweaked form, in May 2010, at which point it was suggested by some that the laws could be "in place within months".
By the end of the year it seemed all done, dusted and ready to come into force by September 2011. By then, as fellow Naked Security blogger Chester Wisniewski pointed out at the time, Canada was already the last G8 country to introduce such legislation.
Once again any optimism proved premature though. Even when a bill has been passed by the Ottawa parliament, it doesn't actually come into effect until the detail of the regulations surrounding it has been agreed, and this process has been drawn out for several years.
As Geist, law professor at University of Ottawa and regular writer on internet and IP law, recently wrote in his column in the Toronto Star, various lobby groups have imposed their own agendas on the bill, watering down its initially tough stance on nuisance mailing and effectively preventing it coming into force.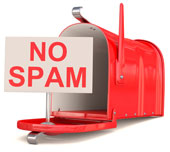 It now appears as though late 2014 is the earliest the laws will become a reality, with a good chance little will happen before 2017 and some risk of the bill being completely abandoned.
The main pressure against the legislation comes from marketing firms, upset that they might be blocked from sending out advertising, but also from charity lobbies fearing the loss of a useful route to potential donors.
There are some pretty easy ways around these worries though, such as permitting mails which conform to the sort of opt-in and opt-out setup most other civilized countries have long taken as read when it comes to mass mail.
The internet is a global thing, while law still tends to be localised. Any country which fails to pull its weight in keeping pace with global attempts to regulate online dangers is letting the side down, leaving a gap in the legal security blanket which the bad guys are bound to take advantage of.
So, Canadians, unless you want to be the weak link, pester your politicians to pull their collective fingers out. It's well past time.
Images of no spam sign and maple leaf courtesy of Shutterstock.