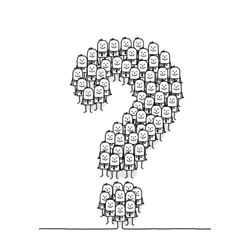 We're after a bit of feedback from you – we want to know why you come to Naked Security and what sort of stories you like to read, so we've created a really quick survey for you to fill in.
We're not planning on changing too much, because we think you like us how we are, but we would like to know what we can do to make you love us more.
It will only take a minute or two and we'd really appreciate it.
As a little incentive, we'll pick ten email addresses out of the metaphorical hat and send each winner a t-shirt!
The survey closes next Wednesday, 3rd July so be quick! Go on, it'll take less time than making a cup of coffee.
Image of question mark courtesy of Shutterstock.