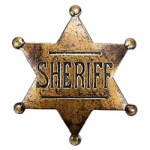 The sheriff's office in King's County, Seattle, was in the process of adding encryption software this past spring and as of March had done so on 60% of all computers.
Wouldn't you know it? The laptop that got stolen from a detective's truck, unfortunately, was in the 40%.
According to Komo News, the laptop and a personal hard drive, both of which were full of case files, were stolen from the backseat of an undercover detective's pickup truck in March in the US state of Washington.
Komo News reports that the case files contained personal information about thousands of crime victims, suspects, witnesses and even police officers, including sensitive data such as social security and drivers license numbers.
Last week, the office sent out 2,300 letters to all those who might now be vulnerable to identity theft.
Detective Sergeant Katie Larson said that the months' long delay in notifying those affected was due to the fact that the office needed time to figure out whom to notify:
"It's not something you can just press a button and it all pops up for you... Somebody had to go through and read everything and cull out all of that information."
(Actually, I'm pretty sure there are things called "data backups" that enable you to press a button and have things pop back up for you.)
The sheriff's office said this wasn't the first time they've lost data, but this was the worst data loss yet.
It begs the question, yet again, of why anyone would ever leave an unencrypted laptop containing highly sensitive information sitting around in a car.
Sheriff's office officials said that the detective hadn't followed policy and could now face discipline.
If it's any consolation, King County sheriff's office, you're in stellar company, joined by the likes of NASA itself.
But somehow, I don't think that will console those who got a data breach notification letter and now have to deal with the potential of identity theft…
Image of sheriff's badge by unknown artist, labelled for commercial reuse under Creative Commons.