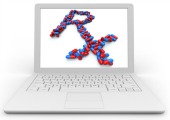 The US Food and Drug Administration (FDA) shuttered 1,677 illegal pharmacy websites during a one-week crackdown in June, the agency announced on Thursday.
The FDA says the sites were selling counterfeit or substandard medication or didn't have appropriate safeguards in place to sell the drugs.
Many of the sites were slick, with fake licenses and certifications to convince US buyers that they were Canadian pharmacies and were selling "brand name" and "FDA approved" drugs.
The FDA's crackdown, code-named Operation Pangea, found that the seized drugs weren't from Canada, weren't brand name and most certainly weren't FDA approved.
The sites, many of which the FDA says were apparently run by an organized crime network, tweaked major US pharmacy names to further the con, such as "walgreens-store.com" and "c-v-s-pharmacy.com" (The FDA's Office of Criminal Investigations Cybercrime Investigations Unit banner is now displayed on seized websites to help consumers identify them as illegal).
This is the sixth annual crackdown of its kind and the most expansive to date.
Ninety-nine countries participated. Beyond the FDA, Operation Pangea VI included agents from INTERPOL, the World Customs Organization, the Permanent Forum of International Pharmaceutical Crime, Heads of Medicines Agencies Working Group of Enforcement Officers, the pharmaceutical industry, and national health and law enforcement agencies.
The operation involved screening drugs intercepted in international mail facilities.
The crackdown revealed that antidepressants, hormone replacement therapies, sleep aids, and other drugs to treat erectile dysfunction, high cholesterol, and seizures are being shipped to US consumers from abroad.
FDA Commissioner Margaret Hamburg told CNN's Dr. Sanjay Gupta that the agency found phony drugs being sold and shipped that actually had 0% of the active ingredient people thought they were buying:
"It impacts consumers every day. These products can have none of the active ingredient that people need for the treatment of their disease. They can have too much or too little (of the ingredient); they can have toxic ingredients, and they can prevent patients from getting the actual medications that they badly need to treat their disease."
The most common scams advertised drugs popular with consumers, such as:
Avandaryl: used to treat type 2 diabetes and to minimize potential associated risks, including edema caused by fluid retention, worsening the condition of the heart, or heart failure. The FDA says that it has to be prescribed by a certified healthcare provider and dispensed by a certified pharmacy with a medication guide explaining the potential risks.
"Generic Celebrex": "Generic Celebrex" sold online is not an FDA-approved product. FDA-approved Celebrex (celecoxib) is a non-steroidal anti-inflammatory product used to treat the signs and symptoms of osteoarthritis and rheumatoid arthritis and to manage acute pain in adults. To minimize the potential associated risks, including gastrointestinal bleeding, heart attack, or stroke, in some people with long term use, Celebrex must be dispensed with a medication guide explaining the potential risks.
"Levitra Super Force" and "Viagra Super Force": While Levitra (vardenafil) and Viagra (sildenafil) are FDA-approved medicines used to treat erectile dysfunction (ED), Levitra Super Force and Viagra Super Force are not FDA-approved products and claim to contain dapoxetine. The FDA has not determined the safety or efficacy of dapoxetine. People with certain heart conditions should not take ED medicines containing vardenafil or sildenafil. There are also potentially dangerous drug interactions or serious adverse effects with these drugs, such as loss of hearing or vision.
Clozapine: FDA-approved Clozaril (clozapine) is used to treat severe schizophrenia and is associated with potentially fatal agranulocytosis, a severely low (and dangerous) white blood cell count that can predispose patients to serious, life-threatening infections. To minimize potential risks, consumers who are prescribed FDA-approved Clozaril must be enrolled in a registry that ensures regular monitoring of their blood counts.
It's easy to see why US consumers in particular would be drawn to purchasing what look like low-cost drugs, particularly if they're purportedly from Canada, whose health system enables its citizens to pay reduced prices.
But as Sophos' Chester Wisniewski has noted, Canadian law keeps the country's drug supply safe, similar to how the FDA functions in the US.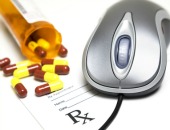 That legal protection doesn't apply to drugs sold by Canadian pharmacies outside of Canada, though, allowing for largely unregulated pills to be sold to foreigners with little oversight.
So even if these pharmacies had been Canadian, they still wouldn't necessarily be safe bets.
And as the FDA warned, beyond the danger of getting bad drugs are a slew of financial risks: credit card fraud, identity theft, or malware downloaded at these creepy sites.
The FDA encourages consumers to report suspected criminal activity at www.fda.gov/oci.
US compatriots, we suffer from astronomically high costs for prescription drugs.
The promise of low-cost drugs is enticing, particularly to those of us who might be prone to come-ons and desperate for financial relief from those costs, such as the elderly or those of us who lack health insurance.
Keep an eye out for any vulnerable friends or family who might be easy marks for these snake oil sales pitches.
Images of Rx online and mouse and Rx courtesy of Shutterstock.