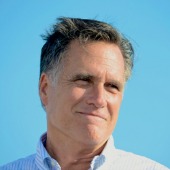 A Tennessee, US, man has been charged with being the guy behind an extortion attempt last September on then-presidential candidate Mitt Romney.
The scam involved an attempted shakedown for $1 million, paid in Bitcoins, in exchange for Romney and his wife's supposedly purloined tax returns.
Of course, we still don't even know whether anybody hacked or burgled their way into Pricewaterhouse Coopers at all, in spite of the extortionist's claims on Pastebin that that's where they got the supposed files.
At the time, PwC claimed that they found no evidence of a break-in.
The Department of Justice (DoJ) on Wednesday said that a federal grand jury indicted Michael Mancil Brown, 34, on six counts of wire fraud and six counts of extortion.
Brown was charged with hatching a plan to defraud Romney, PwC and others by lying about breaking into PwC's network and stealing tax documents for Romney and his wife, Ann D. Romney, for tax years prior to 2010.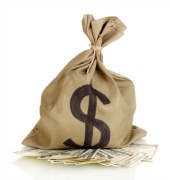 The extortionist popped a bunch of flash drives that allegedly contained copies of the tax returns in the mail and posted all about it on Pastebin, saying that he was ransoming the returns for a very Dr. Evil-ish $1 million.
The demand letters went to the local Democratic and GOP party offices.
Those who received the packages – handwritten in magic marker – handed them over to Secret Service investigators without popping the drives into their computers.
That's smart.
We don't know whether or not the flash drives contained actual tax return documents, given that the prosecutors haven't told us.
But given that they haven't charged Brown with hacking, per se, one assumes that they did not.
Those drives were still potentially dangerous, though, tax returns or no, and the political officials were smart to hand them over without plugging them in.
Flash drives are risks on a stick.
They're handy, portable, and often come pockmarked with malware.
So whether or not you've got dodgy tax returns or are the target of blackmail threats, keep it clean and keep mysterious drives the heck out of your ports.
Make sure you encrypt your personal and business data before you store it on a USB, as well, so nobody can eyeball your data if the thing flips out of your pocket.
And, of course, keep your anti-virus software up to date, just in case a flash drive does somehow manage to creep into your port.
Image of Mitt Romney courtesy of Maria Dryfhout/Shutterstock. Image of Bag of money courtesy of Shutterstock.