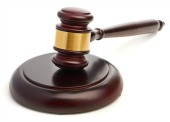 A class action lawsuit brought against Google for mass SMS spamming is drawing to a close, with a final hearing last week upholding the $6 million compensation fund agreed a year ago.
The cash will be shared by lawyers and victims of the text message spamming that was carried out by Google subsidiary Slide, Inc., to push its Disco mobile messaging app. Any remaining funds will go to the non-profit International Association of Privacy Professionals (IAPP).
Google acquired Slide in 2010 for over $180 million, plus staff retention bonuses. The firm produced photo-sharing software and apps for Facebook and smartphones. Its Disco mobile app was launched in March 2011 which enabled group messaging, allowing users to add 99 members to a group with no opt-in on their part.
Those who had unwittingly signed up as group members then received texts from Google advertising Disco. In some cases it seems that those signed up to the service also received multiple messages from other group members who replied to initial messages trying to unsubscribe, only to find their replies sent out to the entire group.
A total of 400,000 messages were sent, to 185,000 separate phones. Google shut down Slide in the spring of 2012.
The initial class action lawsuit was brought in the spring of 2011 in the Northern California District Court, with the case dragging on into the spring of 2012 thanks to multiple denials and delays from Google who, according to court documents, continues to insist on its innocence despite agreeing to the settlement:
At all times, Defendants have denied and continue to deny any wrongdoing whatsoever and have denied and continue to deny that they committed, or threatened or attempted to commit, any wrongful act or violation of law or duty alleged in the Action.
The settlement was reached in May 2012, subject to final approval from a federal judge, which was confirmed last week.
First share of the $6 million fund will, of course, go to the lawyers in the case, who have argued that their hard work means they deserve more than the usual 25% maximum, asking for $2 million. The remainder will be shared out between registered victims of the spam campaign, at a maximum share of $500 per person.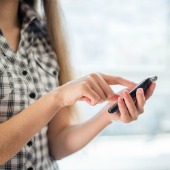 With over 185,000 phone numbers spammed, if all the potential victims made a claim the pot would only stretch to little over $20 per person, and at $500 each only 3% of those deserving could reach the maximum payout, as the judge pointed out in ruling the fund acceptable.
Those involved seem confident that fewer than that 3% will actually apply for a share, given that much has been made of the decision to offer leftovers to the IAPP, in a 'cy pres' agreement under which the IAPP will create guidelines to help companies conform to existing phone and SMS marketing legislation, thus indirectly benefiting those victims not paid in cash.
The case remains open to new claimants until August 10th, according to an official website documenting the case, maintained by the compensation fund administrators.
So, if you received Disco-related text messages from Google a few years back, and were annoyed by them, get on board and make sure the case gets as much participation as possible; you may not end up getting $500, but big numbers will make for bigger headlines and more attention.
Only by showing how much this kind of thing annoys and upsets people will we persuade these firms to stop.
The other takeaway from this case is that we need to educate our marketeers and creative types. There have been too many instances where 'innovative' ideas for pushing out a message, which would have been laughed at by anyone with an understanding of security or privacy, have made it all the way from the drawing board to the inboxes of (usually irate) bystanders.
And if those in your company aren't going to consider privacy issues for themselves, try lurking behind them, looking over their shoulders and shouting "No!" just in case they suggest using a virus to spread a real viral message, or mail-bombing everyone they know.
Images of woman on phone and courtesy of Shutterstock.