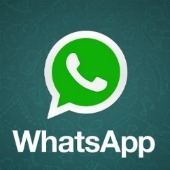 A worm has spread through WhatsApp on Android, changing contact group names to "Priyanka" as it crawls through.
In some worst-case scenarios, the worm changes all your contact names to 'Priyanka' too.
According to The Register, it spreads manually, relying on victims to accept and install a contact file from a friend, named "Priyanka," before it starts its funny business.
As malware goes, Priyanka is pretty tame – simply ignoring it and abstaining from installing the file will keep it from wreaking any havoc.
The Register reports that alerts about the infection started showing up on social media sites a few days ago. The infection appears to be limited, given a relatively low level of Twitter messages.
If you do get infected, it's reportedly easy to remove.
TheAndroidSoul has supplied screenshots of an infected Android, along with instructions on how to remove Priyanka.
In a nutshell:
Turn off all internet connectivity on your phone, including WiFi, mobile data and Bluetooth tethering, to keep the worm from spreading to your contacts list.
In your Contacts list, search for and delete "Priyanka".
Go to your phone's Settings menu.
Select Apps or Application Manager and select WhatsApp from the list.
Select Force stop.
Select Clear data.
WhatsApp will appear as if newly installed. Go through setup, after which it should automatically restore conversations.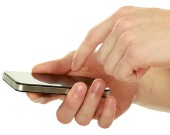 Although this particular worm doesn't sound all that troublesome, we'd be smart to take it as a low-risk warning about the dangers of falling for social engineering stunts.
The risks of accepting dodgy friend requests are manifold.
Friend requests, be they on Facebook, WhatsApp or other social media applications, carry the possibility of identity theft, spam, malware, or scams, not to mention the fact that once you accept them, you've set up people in your network for being further victimized.
Be cautious when accepting friend requests. Be cautious when accepting files from friends.
Beyond that, bear in mind that even legitimate friends can and do have their accounts hijacked by cyber criminals.
Image of smartphone in hands courtesy of Shutterstock.