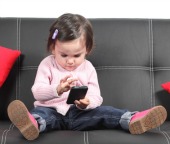 Last month, Paul Stoute didn't have facial recognition securing his mobile phone.
That changed rather quickly after his 14-month-old daughter, Sorella, opened the eBay app on her dad's phone, clicked around a bit, and wound up buying him a a 1962 Austin Healey.
According to KOIN 6 News, Stoute, who lives in Portland, Oregon, US, only found out about his new car when he got a congratulatory note from eBay.
He and his wife's reaction was, initially at least, mild panic, he told KOIN 6 News, as they fretted over what they should do and how they couldn't really afford it.
Eventually, they decided to keep the car, which Sorella bought for $225.
The Austin Healy, fortunately enough, was located within a 20-minute drive. Given it was eBay, it could have been a lot further away.
Stoute said he'd like to restore the car, having done auto body work in the past, and has started a page on a fundraiser website to make it happen.
That way, he could give Sorella her car, maybe for her 16th birthday or for graduation, KOIN 6 News proposed.
Stoute said he's just happy the damage wasn't worse – and when you're talking eBay, that can be magnitudes of pain and financial migraine worse, as he noted:
"I'm just glad she didn't buy the $38,000 Porsche I was looking at."
As I write this article I'm baffled as to how to categorize it as I would normally.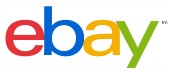 How do you refer to a click-happy tot? Should I label Sorella a "rogue application"? Or does she fall under the "clickjacking" category?
More to the point, how do you prevent your beloved progeny from giving you surprises like this?
Besides activating facial recognition, Stoute also changed his PIN.
Those are good steps. Actually, uninstalling the eBay app entirely wouldn't be too shabby, either.
On its safety tips page, eBay also suggests the option of the PayPal Security Key, a two-factor verification approach that entails either a $29.95 credit-card sized device that creates a unique, one-time security code or an SMS-delivered security code, with which standard text messaging rates apply.
If I had a child playing with my cell phone, bless her curious, button-poking soul, I'd jump on that, stat.