SophosLabs is at the center of Sophos. It's the place where highly skilled experts in the field work round the clock to build protection from the latest threats.
But who works there?
This week we're talking to James Wyke, Senior Threat Researcher from SophosLabs UK.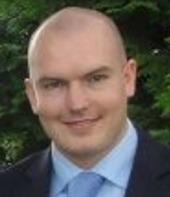 I grew up in the UK. I've always been interested in security, ever since I started getting into computers. I particularly enjoyed the security related modules at university, so I applied for a job at Sophos after I graduated. I started as a junior analyst and have worked up from there over the last six years or so.
In my job I tend to focus on high-profile, widespread threats, carrying out in-depth research, identifying emerging new threats, discovering novel methods of detection and using all of Sophos's protection technologies to cover threat families.
Currently, the main threats occupying my time are ZeroAccess and Zeus variants such as Citadel.
Outside of work, I play squash and like football, reading and pool. I have a highly applauded singing voice, though it seems to only appear after many celebratory drinks!
I think securing the distributed, mobile workforce is a big challenge. It's tricky to marry employees' increased need to use emerging technologies with the need to secure those technologies. And all of it is made more difficult by the increased professionalization, industrialization and nationalization of malware production and delivery.
My advice to people: Install anti-virus software and keep it updated. Make your passwords long, different and hard to guess. Use two factor authentication where possible.
Never trust email attachments or anything that sounds too good to be true. In fact, be very suspicious of everything.
Or just live in bunker with no outside contact. That works, too.
My advice for aspiring threat researchers: read a lot, and accept that you will be wrong some of the time. Keep at it though, it's worth it.
Want to know more about SophosLabs?
Read the other two articles in this series on Numaan Huq and Joanne Garvey who are both threat researchers at SophosLabs, check out our YouTube playlist, or see more on the Sophos website.