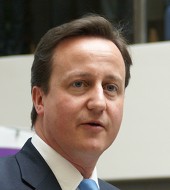 Do you think that ISPs and search engines are doing enough to keep your children safe online? The UK government doesn't and so yesterday they went out to bat for the kids.
Prime Minister David Cameron gave a speech in which he announced  new measures to protect children and challenged the internet's tech giants to shape up and do their part.
The speech deals with two very distinct issues – one illegal and one legal – that Mr Cameron sees as being caused, or at least made worse, by a collective lethargy.
"The first challenge is criminal: and that is the proliferation and accessibility of child abuse images on the internet. The second challenge is cultural: the fact that many children are viewing online pornography and other damaging material at a very young age and that the nature of that pornography is so extreme, it is distorting their view of sex and relationships.

These challenges are very distinct and very different ... But both these challenges have something in common.

They are about how our collective lack of action on the internet has led to harmful – and in some cases truly dreadful - consequences for children."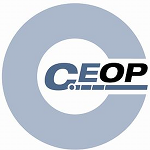 Mr Cameron explained that much good work was already being done by agencies like the police and the Child Exploitation and Online Protection Centre, and he also explained that Yahoo, Google and Microsoft were engaged in a 'major campaign' to deter people from searching for child abuse images.
However, he went on to criticise that same group of internet search giants for falling short of their moral obligations and being "purely reactive" when it comes to identifying or removing illegal images of abuse.
Companies that make money from crawling the web and categorising the information they find should not simply sit back and wait for the Internet Watch Foundation to make them aware of illegal images.
"If someone is typing in 'child' and 'sex' there should come up a list of options:

'Do you mean child sex education?'

'Do you mean child gender?

What should not be returned is a list of pathways into illegal images which have yet to be identified by CEOP or reported to the IWF."
And in some cases the UK government would like them to go even further.
Search engines operating in the UK are to be furnished with a blacklist of "abhorrent" search queries – queries where there is "no doubt whatsoever about the sick and malevolent intent of the searcher".
If the search giants don't implement the list voluntarily then legislation to make them do so will follow shortly.
There will also be changes to the law to make it harder to get hold of certain kinds of extreme pornography:
Possessing online pornography depicting rape will become illegal
Online videos will be subject to the same rules as those sold in licensed sex shops
It is the changes to the way that legal adult content will be handled in the UK that has proved most contentious though.
The government plans to make pervasive network level filtering of adult content the default position for normal internet access in the UK:
All mobile phone operators will implement adult content filters – users over 18 will be able to opt-out
By the end of August 2013, family-friendly filters will be applied across 90% of the public WiFi network wherever children are likely to be present
By 2014 new broadband customers will have family friendly filters enabled by default with the bill payer able to opt-out
By 2015 all existing broadband customers will have been presented with an 'unavoidable decision' about installing family friendly filters
The Prime Minister clearly sees these measures as bringing the internet in line with other sources of adult material.
"...it used to be that society could protect children by enforcing age restrictions on the ground whether that was setting a minimum age for buying top-shelf magazines, putting watersheds on the TV, or age rating films and DVD

...when it comes to internet pornography, parents have been left too much on their own and I am determined to put that right."
Not everyone is convinced – especially not the ISPs who are reported to be at war with the government over their plans. Speaking anonymously to the BBC an 'industry source' described the filtering plans as:
"...a good idea until you think it through ... there are three reasons why it doesn't work. First it may be illegal under the Regulation of Investigatory Powers. Then there's the fact that no filter is perfect, and finally kids are smart enough to find their way around them."
There are also plenty of commentators who think the government is either interfering in something that should be left for parents or who see this as a back door to greater censorship.
If you have ten minutes for a full and diverting dissection of the government's plans you should take in the New Statesman's 10 questions about Cameron's war on porn.
Me? Well, it's complicated, as they say.
I'd be delighted if Google were as willing to stovepipe information about suspected child abuse to the IWF as they are to tell the NSA what you had for breakfast.
I've no issue with depictions of rape becoming illegal but I am utterly confused as to how that might be implemented.
When it comes to default-on filtering I am reflexively against internet censorship. I think filters are imprecise and easily circumvented, I don't trust the government to get it right when it comes to online issues and I don't want the government doing something I can easily do for myself.
But for all that I am, just about, OK with this.
I do not think that the status quo is protecting children adequately, I don't think these changes will make my children less safe but I do think that whilst they cannot solve the problems they are addressing, they just might help.