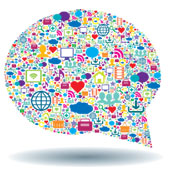 Last week Sophos launched its new Threat Awareness Forum – a place to discuss anything to do with computer security.
It's somewhere to share your own personal experience of security threats and cyber attacks. Whether it's about malware, spam, potentially unwanted applications or anything else that's out there and seeking to compromise security, any topic is welcome.
You can use the forum to ask other people for help, make comments and offer advice.
It's not just for Sophos customers, it's open to anyone with an interest in computer threats. The experts in SophosLabs will be taking part as well, answering questions and giving advice.
But if you are a Sophos customer, the support teams will be hanging out in the forum too, in case you have any questions or need help.
The Threat Awareness Forum is open to all. Anyone can read the posts on the forum, but you need to be registered to post yourself. If you're an existing SophosTalk member, you're already registered.
So why not contribute to the conversation?
Image of speech bubble courtesy of Shutterstock.