Yet more passwords need changing, as America's prestigious Stanford University joins the long line of recent data breach victims.
Although specific details remain scarce, an announcement from the university authorities urges all users, which may include staff and alumni as well as current students, to ensure their details are checked and updated ASAP.
The alert was emailed to all users yesterday, and a banner alert posted on the account system main page.

As a precautionary measure in the wake of an apparent breach in its information technology infrastructure, Stanford University is asking all SUNet ID holders to update their passwords...
Research by TechCrunch shows several similar hacks at Stanford and other universities in recent months, with the hacker thought to be behind them also claiming responsibility for the latest breach.
However, the data revealed by the hacker, known as Ag3nt47 (presumably in homage to the Hitman game franchise character), appears to be publicly available information, casting doubt on the claim.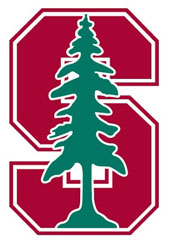 Stanford bosses claim to be "not aware at this time" of any sensitive data that could have been harvested during the breach, and suggest it bears similarities to other "incidents reported in recent months by a range of companies and large organizations".
Whether this implies a direct technical connection to previous university attacks or previous attacks by Ag3nt47, or is simply a reference to the ongoing spate of high-profile breaches, is unclear.
There have been growing worries of late in the US university community following an apparent steep upturn in cyber attacks. With many seeming to originate from China there are, of course, suspicions that precious research data is being targeted.
However, most data stolen seems to be the usual suspects of personal information for identity theft, and of course username/password combos which might give access to more valuable accounts elsewhere.
University networks tend to be much harder to secure than corporate systems, given the diverse range of devices and user types requiring connectivity to a wide selection of services. This makes their data relatively low-hanging fruit.
As always, everyone at risk is urged to update their password at the first opportunity, with the standard reminders to ensure you choose a strong password, don't recycle passwords across sites, and use a password manager if necessary.