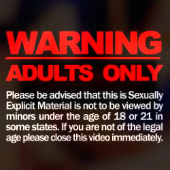 Read into this whatever cultural generalizations you will: recent numbers show that citizens of Germany, Spain, the UK, and the US have higher appetites for porn than anybody on the planet.
The Guardian recently got an exclusive peek at metrics from SimilarWeb, a web measurement company based in Tel Aviv that tracks clicks online (rather than total traffic volume).
The numbers show that in the UK, for one, traffic to legal porn sites outpaces even that for social media sites, such as Facebook. In fact, porn makes up 8.5% of all UK traffic.
Steamy sites also get more UK traffic than those for shopping, news, email, finance, gaming, travel, and business/industry.
The UK isn't the top porn-loving place, though. That honor goes to Germany, where a whopping 12.5% of traffic heads to the X-rated.
The top porn-surfing countries and how much of their traffic went to the internet's gazillion shades of grey during June 2013:
Germany 12.5%
Spain 9.6%
UK 8.5%
US 8.3%
Worldwide average 7.7%
Ireland 7.5%
France 7.3%
Australia 7.0%
The only destinations more popular than porn in the UK were arts and entertainment (boosted, as it is, by YouTube traffic) at 9.5% and search engines at 15.7%.
The figures don't include traffic from mobile phones which might have told a different story.
Nor do they account for illegal searches for child abuse, which, as The Guardian notes, are typically hidden away in identity-masking networks such as Tor or peer-to-peer.
Daniel Buchuk, head of brand and strategy at SimilarWeb, told The Guardian that the world's preference for porn over chatting with our friends on social media sites – as in, not just a preference for porn over one social media site, but a preference for porn over all social media sites combined – is a tad remarkable:
"Traffic on adult sites represents a huge portion of what people use the internet for, not just in the UK but around the world ... It is astonishing to see that adult sites are more popular in the UK than all social networks combined."
Mind you, people aren't just fumbling their way into porn sites by mistyping, for example, Facebook as F**kbook, he says:
"People don't just 'stumble' upon adult content. More than 8% of Google UK searches led to adult sites in the past three months."
Of course, one doesn't want to pick on the UK, particularly given that its surfing predilections aren't the most sexy, by far.
Germany's about half as much more prone to porn surfing, for example.
But thanks to David Cameron, the UK lately has itself been introspective on the topic.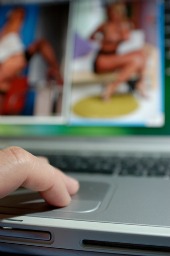 Last week, the Prime Minister gave a speech in which he announced new measures to protect children and challenged the internet's tech giants to shape up and do their part.
Upcoming changes to UK law include the criminalisation of possessing online pornography depicting rape and subjecting online videos to the same rules that pertain to those sold in licensed sex shops.
Beyond that, the more contentious changes include pervasive network-level filtering of adult content as a default position for internet access throughout the UK.
Is all this fuss warranted?
Well, kind of. Porn sites are, in fact, notoriously riskier than those serving vanilla content.
When the US Pentagon last August chewed out its missile defense workers for surfing porn on the job, a spokesman noted that the sites in question were known to have had virus and malware issues.
A government cybersecurity specialist also confirmed to Bloomberg at the time that many porn sites are infected.
Criminals and foreign intelligence services plant malware on such sites in order to gain access to and harvest data from government and corporate computer networks, the specialist explained.
So yes, porn sites carry a high risk of being boobytrapped (no pun intended).
But then again, so too do religious sites.
Nowadays, you're reportedly more likely to get infected by visiting a church website than you are when you surf porn.
When it comes to minimizing malware infection, one could argue not only for the separation of church and state, as laid out by the founders of the US, but also for the further separation of church, state, business hours and booty.
Images of computer porn and adults only courtesy of Shutterstock.