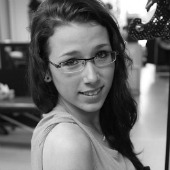 Two 18-year-old Canadian men were arrested on Thursday and have been charged with child abuse images crimes over the alleged cyber-bullying of Rehtaeh Parsons.
Parsons, of Nova Scotia, committed suicide in April at the age of 17 after allegedly being gang-raped by four boys.
A photo of the alleged attack had gone viral, spreading throughout the community and resulting in unremitting harassment, Parsons' mother has said.
According to the BBC, police haven't named the men, since they were juveniles at the time of the alleged attack.
One of the men has been charged with two counts of distribution of child pornography. The other man was charged with one count each of making child pornography and distribution of child pornography.
They will be prosecuted in a juvenile court.
The Royal Canadian Mounted Police (RCMP) have warned Halifax residents who believe they know who the accused are not to release their identities, on penalty of prosecution, nor to take vigilante action.
As it is, the alleged rapists have already been outed.
One would be excused for assuming that the accused were unmasked by Anonymous, which in October 2012 outed the man whom they said drove 15-year-old Amanda Todd to suicide.
But this time around, it was Parsons' alleged rapists' own family and friends who revealed the boys' identities when they formed an open Facebook group to support them, called "Speak the Truth".
The authorities requested that the page be closed down, given that the posts could be used to identify some of the alleged rapists.
In spite of the presence of the potentially incriminating photo, the RCMP closed their investigation into the attack after a year, citing lack of evidence.
Today, they're hoping that the arrests on child abuse images charges will "help the community to heal," RCMP Chief Superintendent Roland Wells of the Halifax district said in a statement on Thursday evening:
"A young girl has died in what was a tragic set of circumstances. We all need to reflect on how we as a community can come together in Rehtaeh's memory and see what we can do to work together to support our youth."
How to support our youth as they suffer from cyberbullying, even to the point of taking their own lives, is a burning question.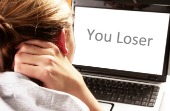 Cyber-bullying has led to the suicide of a growing list of children.
That list includes Parsons, Todd, 14-year-old Hannah Smith, 15-year-old Amanda Cummings and 15-year-old Audrie Pott.
One of those tragedies has led to outrage over a site, Ask.fm, where children can ask and answer each other's questions – something like Quora, but for children.
Seeking advice about eczema from the site, Hannah Smith was instead hounded for months and hanged herself, told to "drink bleach" and "go die".
These are horrific stories. It's maddening that some of these children seek help and don't receive it.
But outrage too easily turns us into pitchfork-carrying mobs.
Too often, we get a whiff of what we think is a culprit, and it turns us into cyber bullies ourselves.
That's why, for example, Reddit found itself apologizing for enabling a crowd-sourced, virtual lynching of a man suspected of being one of the Boston bombers.
Reddit at the time suggested that instead of plastering the internet with false information, we've got to refrain from the seeming satisfaction of instant journalism and instead turn whatever leads we think we have over to appropriate law enforcement.
This is the time, when two young men have been charged with heinous crimes, to remember that they're innocent until proved guilty.
If we think we know who committed the attack on a girl such as Parsons, or any victim, for that matter, please respect that fundamental assumption of innocence, no matter how convincing the Facebook-posted, implicating photos may seem or the bragging, implicating tweets may read.
Image of arrest and cyber bullying courtesy of Shutterstock. Image of Rehtaeh Parsons courtesy of Jason Barnes.